Letters: Readers weigh in on issues of the day
Farmington Daily Times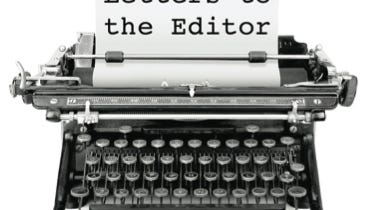 Our addiction to extractive energy, profit is killing the planet
Stephen Hawking, regarded as one of the greatest modern day scientific thinkers on the realities of earth and space, says the human race has only 100 years to find a new planet and to relocate. He suggests that life on this planet will come to an end because of climate change, nuclear war and viral genetic diseases. So, according to Hawking, there are only four generations left.
Going to a new planet sounds so far out there, science fictional and unrealistic, but science and technology say it's possible. Who will be on the spaceship to the new world? It is not going to be us "regular folks," if it happens, it will be the billionaires and millionaires.
America, as is much of the civilized world, is hooked on extractive energy development. The addiction is fatal, as it is killing the planet. And just like with any addiction, it craves more and more. The physical addiction is further driven by the gluttony to make more money profit. The Navajo Nation as an energy state is also hooked and contributing to the reality of climate change. Our Navajo leadership demonstrates that addiction by frantically looking for ways to keep the Navajo Generating Station running and also appearing to be to be in favor of the dastardly business of fracking.
I understand that the current level of extractive energy development around the globe is already beyond the limits of what was considered "safe" in terms of realizing the opportunity for extended life of the earth. And that any new development will only accelerate the end of life of the earth. The advocacy to oppose new development is not to be against the livelihood of people, but to advocate for the extended life of the planet.
From a traditional Native perspective, we have some understanding of the actual physical and spiritual damage that is being done to the earth with massive mineral extraction. We willingly take part in hurting the earth, then we talk about honoring the Earth Mother and how we should walk in beauty on her. Makes me wonder how those who pray with the corn pollen or sit at the sacred fireplace justify their support for hurting the earth ... for those that do. The other great contradiction is, we say the future belongs to our grandchildren and generations to come; by participating in killing the earth, we are also killing the future of our children.
Chili Yazzie
Shiprock
It's time to put a stop to Trump's waste of taxpayer dollars at Mar-a Lago
In 2015, Trump said he would "rarely leave the White House because there's so much work to be done." Now, he is golfing and visiting a Trump-branded property every few days!
I'm deeply concerned with Trump's taxpayer-funded trips to Trump properties, Mar-a-Lago.
Here's why:
Trump is putting taxpayer dollars directly in his pocket by visiting his properties so frequently. The Secret Service has spent tens of thousands of dollars on golf carts alone at Mar-a-Lago, and that's the tip of the iceberg!
While Trump spends our tax dollars at Mar-a-Lago, he's also hosting high-profile meetings with foreign heads-of-state there, like the Prime Minister of Japan. Talk about a photo op for his own property!
After Election Day, Mar-a-Lago doubled its membership fees to $200,000. That's a lot of money in Trump's pocket!
Nobody should be allowed to profit for the presidency. I've had enough. It's time for our representatives in Congress to stand up to Trump's abuse of power and waste of taxpayer dollars.
Trump's trips to Mar-a-Lago have already cost $25 million. That's enough to pay for over 2,000,000 Meals on Wheels!
If Congress continues to sit on its hands, our representatives should be held accountable for their complicity to Trump's corruption. I'll remember their inaction when I step into the voting booth.
Sue Westhead
Aztec
Reminder: Keep gatherings alcohol free when underage drinkers are present
This is such a great time of year, with spring parties and family get-togethers, graduation exercises for high schools and colleges! More of us are out and about, driving here and there with our windows down and music playing.
Keeping all of that in mind, this is also a good time of year to remember not to drink and drive, not to let our family members and friends drink and drive and not to let our young people have access to alcohol. Not paying attention to any of those behaviors can result in serious consequences that can have long-term effects on our lives.
Our San Juan County law enforcement agencies and the State Police who work in San Juan County have enforcement activities scheduled throughout the month of May that are directed at keeping our roads and residents safe. They will be doing sobriety checkpoints and DWI patrols to identify those who have been drinking and get them off the road.
Other law enforcement efforts work to keep our young people safe, so please plan to have alcohol-free gatherings when underage drinkers are present, and don't provide alcohol to minors — a fourth-degree felony if you are cited.
Let's have a safe and enjoyable transition from the school year into the summer months by obeying the laws. Our law enforcement officers work hard to keep us protected, let's do our part.
Pamela Drake
Executive director
San Juan County Partnership