Letters: Readers weigh in on issues of the day
Farmington Daily Times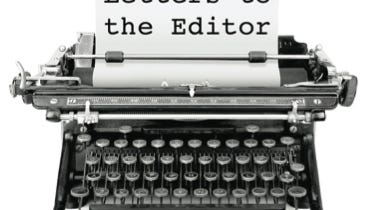 Keeping rabbits and chickens in the city poses health risks
Recent articles in the Farmington Daily Times report deregulation of chicken and rabbit pens within Farmington city's residential limits. I recognize the value of animal culture/raising, especially championed by groups such as 4-H clubs; however, relaxing regulatory requirements can be concerning. Rodents may be attracted to ill-kept pens housing chickens and rabbits, bringing a risk of exposure to plague and hantavirus. From a public health perspective, I would hope certain safeguards are kept in place to reduce the risk of this type of exposure.
Kevin Bartlett
Farmington
Killing the opposition is no way to win an argument
While the violence around Ann Coulter's (now-cancelled) Berkeley visit is capturing attention of media, there's another college town where violence is being openly promoted – Boulder, Colo.
The author of an anti-fossil fuel ballot initiative, Andrew O'Conner, justified blowing up nearby oil and gas wells and "eliminating" employees as morally responsible in a letter the Boulder Daily Camera.
Here's the Cliff Notes version:
The Boulder paper printed a letter that should have never seen the light of day. Realizing its mistake, the paper watered down O'Conner's comments to read, "don't we have a moral responsibility to take action to dissuade frackers from operating here?" The point was still clear: violence is an acceptable form of political discourse.
Both O'Conner and the paper are far from backing down, however. Following stories by Western Wire and The Daily Caller, the Boulder Daily Camera's editor implied that if Trump can justify bombing Syria, acts of terror against industry are acceptable.
Those comments completely undermined the sort-of apology from the paper, which put O'Conner's original letter in the same light as civil disobedience from Mahatma Gandhi.
O'Conner doubled-down on his threat saying "I would have no problem with a sniper shooting one of the workers." As Denver 9 News put it, you've lost the argument when you hint at killing the opposition.
Oddly, O'Conner now wants his own life protected and is refusing to show up in-person to a previously scheduled meeting with the Colorado Secretary of State's office to discuss an anti-fracking ballot initiative he authored.
Why in places like Berkeley and Boulder is violence the answer to political differences? Western Energy Alliance's president, Kathleen Sgamma, highlights the dangers such of fracking propaganda in her recent blog post.
Aaron M. Johnson
Vice President of Public Affairs
Western Energy Alliance
Documentation of mine spill effects needs to start now
On Thursday, April 27, an EPA meeting was held at SJC concerning the Bonita Peak Mining District plans for 2017 to address the Gold King Mine environmental disaster. The Gold King Mine continues to release 550 gallons of treated water each minute, and the water inside the mine has continued to rise.
As a down river community, we need to demand a thorough study to be conducted with a focus to possible health and environmental concerns. I came away from the meeting most concerned about the accumulation of concentrated lead levels deposited into our ecosystem and farm land. Documentation needs to start now. Lead exposure is very serious and needs proper treatment. We need to have a baseline to monitor a accumulate the data for future reference. There is no quick remedy to lead contamination. It's going to take several years of results to analyze the effects of the contamination on the land and community. That data collected on human, animal and plant effects could prove to be invaluable. As a community, we need to have the ability to make well-informed decisions concerning the health of our families and livelihood. We have to stand together and support one another. Our children and families deserve to live in a healthy environment where they can prosper.
I speak from experience. In my family alone, we have suffered high rates of cancer and autoimmune diseases due to the close proximity of uranium tailings. We will never know if my mother and daughter's breast cancer or the high occurrence of autoimmune diseases in my children resulted from our residential location in Shiprock. By sharing my contamination experience, I hope to warn my neighbors. We may not see direct results in our generation, but are you willing to see your children and grandchildren deal with undue illness? Is our community ready? I propose the appropriate assessments need to be initiated as soon as possible and be paid for by the Superfund.
Justin D. Yazzie Jr.
Farmington