Letters: Readers weigh in on issues of the day
Farmington Daily Times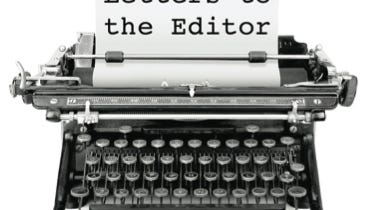 Farmington police cars need a makeover
I am writing to share my concern about the physical state of some of the patrol vehicles operated by the Farmington Police Department. It is shameful that our city's law enforcement officers must patrol and respond in many vehicles that have paint peeled off down to the primer. Although this is a cosmetic concern, is this how we want to present our finest to our citizens and visitors? It gives the appearance that our law enforcement officers work for a substandard department, which is far from the truth.
I would like to call upon the mayor to correct this issue as soon as possible so that the visitors coming through our town in the upcoming travel season do not gain the impression that our law enforcement department is second rate.
Marcus Appleton
Farmington
Thanks to a good Samaritan
I was visiting my daughter and family and went to the Lions Pool swimming last Friday. I lost my diamond necklace. When I called, someone had turned it in to the office. I would like to thank whoever it was, as it was a family heirloom. It is wonderful to know that there are still honest people. Thanks again.
Mary Ann Baird 
DeWitt, Mich.
Deportations will rouse the quiet majority 

Unconstitutional for President Obama, but not now?
Most of us were outraged when President Obama used executive orders to protect undocumented residents. Where is the outrage now that President Trump has unilaterally accelerated the deportation process without consulting Congress?

A personal family story.
My grandmother (on my mother's side) fled Iran post World War I to escape a genocidal campaign against the Christian Assyrians. My great grandparents (on my father's side) likewise escaped starvation in Ireland. Both sides of the family found a haven in our great country because of our open immigration policies.

What immigrants have given us.
Immigrants drove our economy forward with their sweat and inspiration, and served in our military. Without immigrants there would be no telephone, hamburgers, basketball, or the patriotic anthem "God Bless America." We are indebted to immigrants for Google's search algorithm, for Ebay, Nordstrom, Sara Lee, and Procter and Gamble, just to name a few drivers of American Industry.

Illegal or heroes? (What President Reagan thought.)
The vast majority of undocumented residents are productive members of society. We forget how President Reagan favored a path towards citizenship. He said, "I believe in the idea of amnesty for those who have put down roots and who have lived here even though sometime back they may have entered illegally."
Many immigrants came here because they saw no other way to protect their loved ones from the endemic starvation and violence of a war zone. If your family had made the same choice, they would be celebrated as heroes.

The majority opposes these deportations
Our local Pro Immigration Rally and countless polls demonstrate opposition to deportations. I ask for restraint from law enforcement agencies until Congress passes comprehensive immigration legislation. I also respectfully ask if the directors of Immigration and Customs Enforcement and the Sheriff's Office could contact me to open a dialogue.
Steve Clarke
Farmington
Nation's leaders must do more to clarify election code
In the past two years, my involvement with the Navajo Voters Coalition has allowed me to observe the very limited progress from our Navajo Nation government.
I have learned that some rules, regulations, and laws, since the adoption of the three-branch government, are in dire need of repealing and updating. We have been told that while many changes in the laws have been made, no one has taken the time or initiative to incorporate them into the Navajo Nation Code books.
While a few may argue that the files are up to date online, the public access to these files is next to impossible.
A prime example is the recent language referendum vote, changing the language in the election code clarifying the fluency requirement for presidential candidates. I recently went to the Navajo Nation website to check on this updated requirement and qualification for presidential candidates.  The old and obsolete requirement is still there.  I was told if I wanted to read the most updated requirement, I should read all the addendums to find what I was looking for.
This is not a very efficient use of modern technology, and most importantly demoralizing to potential candidates.
With modern technology, we should have the most current, up to date information at our fingertips, whether the changes were made daily or not. The last updates to the Election Code were made in 2009. This tends to lead one to think that everyone is happy and contented with things being status quo and stalemated in our government. With everyone in Window Rock having multiple staff assistants, some should be assigned the task of updating the Navajo Nation Code books.
I for one, would like to see change with progress, change as an action, not just another campaign word and false promise.
I truly believe some of our elected leaders and division directors, have become too complacent and too comfortable in their chairs to truly care about the people that elected or hired them.  Some have succumbed to financial greed and personal ego trips.  Very few do still listen to, and work for the people.  I truly believe replacement of some elected officials and directors is necessary.  It is a stark reality that some executive departments are wasteful, inefficient and ineffective. It is time to put the career politicians out to pasture and bring in a new breed of leaders. We need leaders who will give us true progress into the 21st century, instead of just more frail lip service.
In the next few months, we will start hearing from potential candidates who will make many promises and share dreams. We need to start asking challenging questions on their visions and how they will attain them. I also believe a change in the Navajo Election Code is necessary, where only a limited number of candidates will run for the office of the president. The qualifier could be getting a designated number of voter signatures to accompany the application.  We do not need 17 candidates!
A. Allison
Fruitland