Letters: Readers weigh in on issues of the day
Farmington Daily Times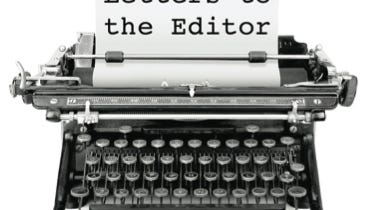 Headline misrepresents Masada's mission
I read with interest the front-page article about Masada House on Feb. 15, 2017.
While it is unfortunate that there are monetary problems, I was dismayed to see the red caption above the photograph that said "Substance abuse site," a phrase that is negative and untrue. Masada House provides a transitional living residence to women who are recovering from substance abuse. It is a warm and inviting home with a positive spin to it.
It is not a place where women sit around and get high, as that caption implies.
If the caption had read "Recovery home" or something more positive, it might be more likely to draw people in who are thinking of donating money to help with this unfortunate situation.
Please consider supporting this worthy cause by donating directly or by participating in the Music for Masada fundraiser in May. Masada House is an asset to our community and can mean life or death to some.
Andrea Greenaker
Farmington
BLM's Shiprock scoping event was a sham
I went to the Bureau of Land Management scoping meeting in Shiprock N.M. on Feb. 2 and came away convinced it was a sham. The meeting was called to inform the public on the process of amending the current 2003 Resource Management Plan, or RMPA, for the area around Chaco Canyon and issue an Environmental Impact Statement, or EIS. It was also an opportunity for tribal members and others to express their views on oil and gas extraction.
The BLM slide show and talk would have us believe that new and improved best management practices would be put in place when the plan is completed. This is a lie.
The oil and gas industry and its Republican supporters in Congress and the White House are already rewriting the rules. They are throwing out the new and restoring insufficient and flawed regulations.
The very next day U.S. Rep. Steve Pearce, R-N.M., and other House Republicans voted to overturn recently implemented methane rules that would have protected our health here in the Four Corners and help stabilize a climate on the brink of disaster. What's next?
The Associated Press reports: "Rules on fracking . . . are in the GOP crosshairs." Unless we stop them, the only best management practices that we'll see in the RMPA and EIS are ones that make it easier to pollute the air, land and water we need to live healthy lives.
The RMPA and EIS must be put on indefinite hold until both science and respect for the values of those affected and not corporate profits determine whether extraction of oil and gas should continue. The Navajos who rose to speak were united in their belief that oil and gas development on the Reservation must stop. They should be listened to.
We have until Monday to let the BLM know how we feel. Join me in telling the BLM to deny new drilling near Chaco Canyon.
Read Brugger
Cortez, Colo.
Animals need protection of federal service
It was only a matter of time before Donald Trump got around to removing protections for animals — already the most oppressed sentient beings on earth.
The animals' turn came when the Trump administration took down the Animal and Plant Health Inspection Service, or APHIS, site that reports on government regulation of roughly 9,000 animal handling facilities. These are laboratories, dog breeders, fur farms, circuses, zoos, and aquariums.
The site is used every day by animal protection activists to monitor government enforcement of the 1966 Animal Welfare Act, the only effective federal law protecting animals.
Taking down the APHIS inspection site is a huge setback for animal protection. It will almost certainly lead to reduced government inspection of animal facilities and more animal suffering — a virtual repeal of the Animal Welfare Act.
Ironically, this oppressive action was launched by the same dark-of-night process as that of pulling more than 100,000 visas from thoroughly vetted Muslim immigrants one week earlier — no notice, no hearings, no due process, no public announcement.
The oppressive mindset doesn't really care who the victims are. Hopefully, the courts will.
Franklin Diedermann
Farmington