Editorial: Remember our sacred debt on Memorial Day
Farmington Daily Times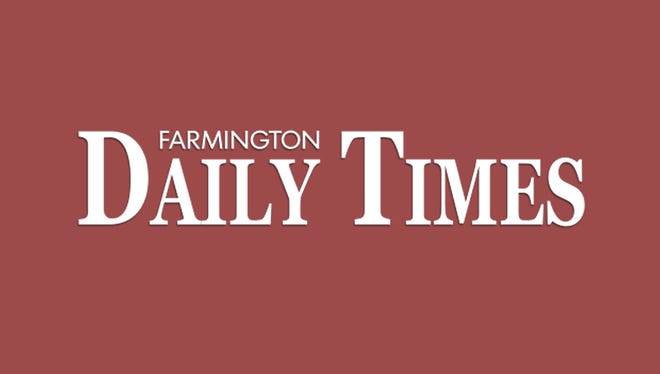 With our nation's current background of polarization, there's no shortage of distractions. 
Today, many pause in a political discussion not to listen to the other person but to start formulating a retort. Viewers can pick the cable channel they agree with and watch seemingly intelligent talking heads swallow each other up in a verbal stew of gibberish.
Civility seems to be under siege, and it's important to look for common ground. 
Some of that common ground is also hallowed ground.
When one sees the flags dotting cemeteries this Memorial Day weekend and the swath of red, white and blue in Farmington's own Healing Field, remember the veterans who gave all for their country and the families who grieve them.
Then remember some of the things they died while defending — our right to free speech, our nation's democratic republic and the rule of law that dictates freedom and equality for all.
America is not a single person, a single party or a single religion. No one gets to claim it — it belongs to all its citizens.
It's our differences — and our historic willingness to work together despite them — that make America the beacon it is to those around the world who look to us to lead.
Those who died so our nation could continue to be the leader of the free world, and so their family, friends and millions of strangers have the chance to live free, are not only heroes — they are people to whom we owe a great debt.
It's our job to see that we honor their memories and their sacrifice and keep America strong by keeping our union strong and their memories fresh. Here in the West, that should not be so hard.
The West has a code of conduct that requires respect and fair dealing. It celebrates independence and the willingness to help those who need help or stand up for those who need defending.
This outlook on life has raised many heroes. 
The Native American Code Talkers in World War II confounded the Japanese code breakers. 
Farmington's own Kenneth Lee Worley, who lived here through eighth grade, saved five others on Aug. 12, 1968, when he threw himself on top of a grenade in Vietnam. He was posthumously awarded the Medal of Honor.
Not too far away, in neighboring Colorado, the city of Pueblo is honored to be the hometown of four Medal of Honor winners. One U.S. president joked there must be something in that city's water.
But it isn't anything in the water that creates heroes or keeps America united. It's what's in our spirits, our memories and our collective experiences that shapes America. We shape America.
This Memorial Day is a time to remember the sacrifice of those who did not come back, but will forever be a part of our nation's fabric. It is also a good time to think, going forward, how — and with what intent — each of us will continue to weave that fabric for the good of our countrymen.