Our View: Good news on jobs, but we need to plan for the future
Farmington Daily Times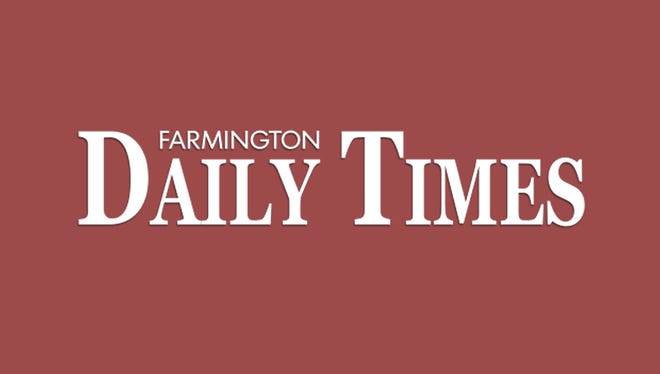 The U.S. Bureau of Labor Statistics reached out to us Wednesday with good news about our region's economy. With the possible shutdown of the San Juan Generating Station in 2022, we'll take all the good news we can get.
Farmington's huge metro area, much maligned by survey companies that crunch raw data to measure crime stats and quality of life, looks good in the June Metropolitan Area Employment and Unemployment report.  
Someone in D.C. even dropped us a note to say our region had the largest "over-the-year" unemployment rate decrease of any metro area in the country for the month of June.
Unemployment had dropped here in June by 2.1 percent, more than anywhere else in the country. Mind you, that's spread over a huge area and isn't specific to any one city. But, overall, it's positive news.
Unemployment here dropped from 7.8 percent of the work force in June 2017 to 5.7 percent in June 2018. We still have a much higher unemployment rate in this area than the U.S. average, which in June was 4.2 percent, down from 4.5 percent a year earlier, the report said.
We aren't alone in seeing a decline in unemployment. Unemployment rates dropped in most of the 388 metro areas studied.
It's important to remember just what our metro area is when viewing the numbers.
Farmington's metropolitan statistical area covers more than 5,500 square miles and has been compared in size to the state of Connecticut. It includes all of San Juan County and some of the Navajo Nation.
That's why every time professional number crunchers looking for web traffic study us they rank us low in "quality of life" when calculating how close metro area residents are to parks or community services. Then they say that represents "Farmington."
If only they were counting access to mesas, river views and amazing sunsets. Don't forget the tumbleweed.
Good news delivered, it's time to talk about the future.
It's encouraging to drive by the Halliburton yard on East Main Street and see activity instead of an empty yard. There's a hiring sign outside a services firm on San Juan Boulevard.
There's no boom in the San Juan Basin, but there's hope.
As local leaders pointed out recently to the state Legislature's Water and Natural Resources Committee, the big looming blot on our horizon is the potential closure of the San Juan Generating Station. That means the loss of good-paying jobs, property tax revenues and scholarships provided by firms that run the coal mine and generating station.
Counteracting that impending change to our region's economy and municipal finances will take more than hope and some good employment numbers. If the Legislature takes this seriously, and with strong local efforts to improve and diversify the local economy, we hope the next few years bring us closer stability and growth.
The other option, doing nothing, is as unthinkable as it is unacceptable.