Our View: We'll get through this drought if we work together
Farmington Daily Times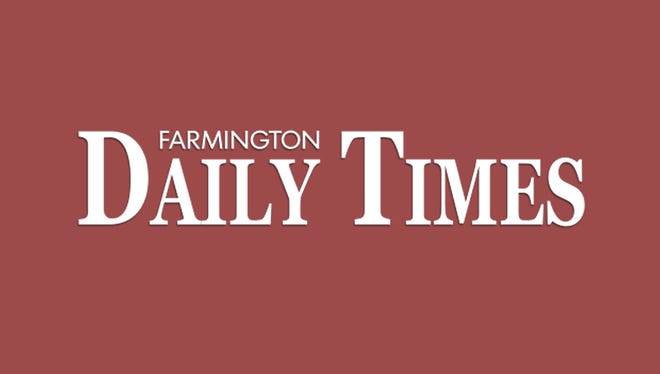 Local rancher and recent political candidate Tommy Bolack plans to light up the skies again tonight when he raids his huge armory of often homemade fireworks.
With the dry conditions we're in, we commend the county for providing McGee Park as a safe and fun option for people who want to light off their own fireworks and have a nice view of the B-Square Ranch's pyrotechnic delights.
There's a long summer ahead, and there's little chance that even the monsoon season will fix our water issues. Getting through the holiday week without a wildland fire sparked by fireworks is just the first step for a parched region.
We hope McGee Park will be the destination for families and individuals who have that hankering to fire off their patriotic displays of cones, sparklers and other legal fireworks.
Those of us who live in the West are no strangers to drought, and our obligations to our neighbors during times of drought.
The residents of Farmington should be commended for responding so swiftly to calls for water conservation. Farmington officials recently held off on stricter water restrictions due to voluntary conservation efforts.
Residents of Aztec have most recently joined the ranks of mandatory water savers.
There are simple things we can do to cut water consumption, like checking for leaks on our own properties, and choosing landscaping options like drought-tolerant plants. Washing your car in the driveway sends water into the gutter. Inefficient old toilets flush gallons more every day than the newer, lower flow models.
Key to keeping safe in our tinder dry conditions is following fire restrictions on public lands and paying attention to burn bans imposed by municipalities. 
Exploding targets are banned on national forest and BLM lands, as is smoking out in the open near brush and grasses and using barbeques.
The whole San Juan National Forest was shut down for a time last month because even one unattended campfire could have caused yet another wildfire, and rangers reported that finding unattended fires at campsites was not an unusual thing.
So, this is a time for vigilance on the fire front.
Smoke from the now 51,000-plus-acre 416 Fire near Durango, Colorado, is sometimes a daily reminder to our county about what could happen.\
Our local fire officials have warned that, if we're not careful, a small blaze like the one that happened up there near the train tracks could quickly build into a major conflagration.
Even a small column of smoke rising on a hillside is a reason to call the non-emergency dispatch number (505-334-6622). 
Smoke is suspicious if there's a burn ban on, if there are no structures in the vicinity and especially if lightning strikes have happened recently. That smoke you see could well be someone burning a steak on the grill, or it could be smoldering embers from a lightning strike kindling into a blaze. 
Use common sense, but don't just ignore a potential wildfire or assume someone else will call it in.
Droughts can be kind of scary, and they definitely present challenges, but that's part of living in this great land. We're been here before, we'll be here again, and if we all work together we'll get through this just fine.
The staff of the Farmington Daily Times wishes you and yours a happy and safe Independence Day.