Milbank: Republicans duck and run
Dana Milbank
On Twitter @Milbank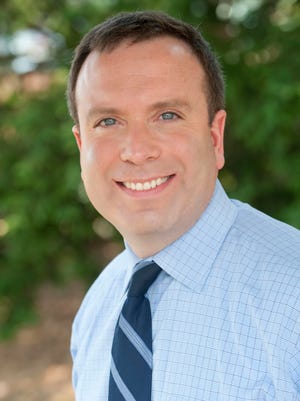 WASHINGTON – Merrick Garland is an oppo researcher's nightmare.
Those who oppose President Obama's Supreme Court nominee have been digging for dirt to justify opposition by 52 of the 54 Senate Republicans to granting him a hearing. But about the worst thing anybody has come up with: an allegation that Garland crossed lanes in a relay race. In summer camp. Fifty years ago.
"I began to chase Merrick down, narrowing the lead to about five yards with about 70 yards to go," Fred Eisenhammer, who went to day camp with Garland, wrote recently in the Chicago Tribune. "Merrick cut to the left in front of me before veering back on course. I staggered to avoid crashing into him" and never caught up.
The accuser acknowledged that the "adult leader" did not disqualify Garland's relay team. But still: "Did Merrick Garland get away with something during that relay race?" Eisenhammer asked. "Was it intentional?"
It may be time to empanel a select committee.
The relay race scandal — a sign that Garland opponents are coming up empty — helps to vindicate Obama's choice: With Republicans refusing even to consider a nominee, the president chose somebody so anodyne, so beyond reproach, that those who won't grant him a hearing look peevish and petty. I'm not convinced it's the best strategy (Garland is too moderate to inspire Democratic voters, and Republicans won't confirm him anyway), but Democrats believe the unobjectionable nominee will make Republicans up for re-election vulnerable to the criticism that they aren't doing their jobs.
At the very least, Garland is making them squirm. Endangered Mark Kirk of Illinois joins Susan Collins, a Maine moderate, as the only two GOP senators calling for hearings. Two other Republican senators up for re-election — Jerry Moran of Kansas and Lisa Murkowski of Alaska — said that Garland should get a hearing, before conservative pressure coerced them to recant.
Other Republican senators facing voters in November — Judiciary Committee Chairman Charles E. Grassley (Iowa), Patrick J. Toomey (Pennsylvania), Kelly Ayotte (New Hampshire), Rob Portman (Ohio) and Ron Johnson (Wisconsin) — have said they would sit down with Garland, even if they aren't considering hearings. "If I can meet with a dictator in Uganda, I can surely meet with a decent person in America," Grassley reasoned.
Now what the heck Idi Amin by that?
Democratic senators, returning to Washington after a two-week recess, picked up the Garland drumbeat Tuesday. Minority Leader Harry Reid of Nevada and Minority Whip Richard J. Durbin of Illinois began the day with floor speeches denouncing the refusal to consider Garland.
They got support in that position from Collins, who met with Garland for an hour Tuesday morning, while 50 photographers and journalists waited outside. "The meeting left me more convinced than ever that the process should proceed" with hearings, Collins said after the session.
Collins said she wasn't optimistic that her GOP colleagues would change their minds. "But I think if more of my colleagues sit down with Judge Garland that they are going to be impressed with him," she said, singling out Grassley.
The Republican National Committee has gamely tried to sully the nominee but has come up with nothing more damaging than saying, "Judge Garland was viewed as liberal enough by the Obama administration to be considered for attorney general."
But the Republican senators' various dodges suggest they don't feel comfortable opposing hearings for Garland. Grassley is scheduling a private breakfast with the nominee so he likely won't be photographed in the act. Similarly, Sen. John Boozman of Arkansas scheduled an unannounced meeting with Garland at his office Tuesday afternoon, without cameras.
The Washington Post's Mike DeBonis and other colleagues canvassed all 54 Senate Republicans and found that at least 16 plan to meet with Garland, while three said they would support a confirmation vote on Garland during a lame-duck session after the election if a Democrat wins the presidency, and an additional 20 didn't rule out a lame-duck vote.
But they may not get that chance. If Hillary Clinton wins the presidency, and if GOP intransigence on Garland helps Democrats retake the Senate, there will be pressure from the left to drop Garland and to have Clinton name a much more liberal candidate.
"It would be ironic," Collins said Tuesday, "if the next president happens to be a Democrat and chooses someone who is far to Judge Garland's left."
The good judge could consider it delayed payback for what he did in that relay race 50 years ago.
Dana Milbank is a columnist for The Washington Post.