Milbank: Rahm Emanuel ducks his demons
Dana Milbank
On Twitter @Milbank
WASHINGTON – Embattled Chicago Mayor Rahm Emanuel, grappling with a police shooting that could destroy his mayoralty, has lamented the "code of silence" around police brutality.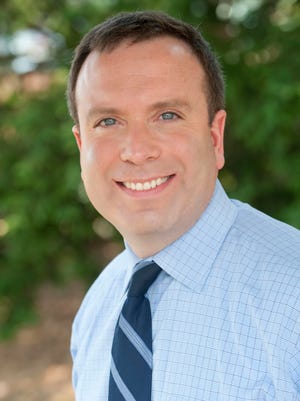 But now the famously outspoken Emanuel seems to be adopting his own code of silence.
The former congressman and top official in the Obama and Clinton administrations was listed as a featured panelist at the opening plenary luncheon of the U.S. Conference of Mayors meeting. The topic: "Reducing Violence and Strengthening Police/Community Trust."
This took some guts: Emanuel was, before a national audience, going to address head-on the crisis that has engulfed him since the release almost 60 days ago of video showing a Chicago policeman shooting 17-year-old Laquan McDonald 16 times as McDonald appeared to be walking away. Emanuel's administration had resisted having the video of the killing released, and emails show involvement of the mayor's office in how to deal with the PR problem. Now there are accusations of a cover-up and calls for his resignation.
But "Laquan McDonald" didn't cross Emanuel's lips at the Police/Community Trust forum. He didn't even mention the incident directly, instead proffering a variety of facts and figures indicating everything is awesome in Chicago.
"Chicago is at a record-high, near-70 percent graduation rate. Our sophomore class is on track, according to the University of Chicago, to get 84 percent."
"We now have 26,000 kids in summer jobs. ... Four years ago we were at 14,000."
"The overall crime over four years is down about 35 percent."
"We now have the largest re-entry second-chance program in the United States."
"We doubled the amount — we're now up to 400 police officers on bicycles."
During the entire 45-minute session, incredibly, the elephant in the ballroom went unacknowledged.
The Chicago Sun-Times previewed Emanuel's appearance at the forum with the headline "Emanuel to confront political demons head-on at national panel on policing."
Instead, he ducked his demons. An aide pointed out that he wasn't asked specifically about McDonald, and it's true that his fellow panelists weren't in positions to prosecute him: Baltimore Mayor and panel moderator Stephanie Rawlings-Blake (whose city saw rioting after the Freddie Gray death in police custody), New Orleans Mayor Mitch Landrieu and former Mayor Marc Morial (whose city was found by the Justice Department to have had widespread police misconduct) and the police chief of St. Louis (who had a close view of the Ferguson affair).
Asked for an update on crime in Chicago and "the biggest problems you currently face," Emanuel said nothing about Topic A. "Guns and gangs," he answered.
After Landrieu raised the civil liberties problems for police, Emanuel asked for another turn with the microphone — and mentioned high school dropout rates.
Morial spoke about the need for mayors to know how many civil rights complaints there are against the police, to "avoid being bit, surprised by something."
Emanuel addressed Morial: "I've got nothing to add, but I'm going to be a Jewish mother. You've got to move that microphone up."
Landrieu talked about the need to have a "transparent inquiry" after a police shooting — an implicit rebuke of Emanuel.
Emanuel spoke about the need to target the most violent members of gangs and the gun dealers who sell most of the guns used to commit violence.
A mayor from New Jersey had a question about personal responsibility, providing another opening for Emanuel to admit failings in the McDonald case.
"We're not going to answer until you tell us what exit you are on the highway," Emanuel quipped.
"Turnpike," Rawlings-Blake corrected.
Emanuel, in his answer, spoke more about summer jobs, and the role of parents in teaching right and wrong. Still, nothing about Laquan McDonald.
Finally, in her last question, Rawlings-Blake made a halfhearted grasp at the elephant, asking the others to talk about the panel's advertised theme: the trust between police and communities.
"The trust factor is not just a goal — it's a key ingredient to effective community policing," Emanuel said, then got as close as he would to the matter that threatens his tenure. "The public has to know there's legitimate oversight, it's certain and it's not biased, and the truth is we're working at that — our city, other cities — because there's been a lot of judgment that the oversight has been lax and there's not an accounting system."
And that was it. The once fearless Emanuel closed with an anecdote about a woman thanking him for the fine job the police do. The code held.
Dana Milbank is a columnist for The Washington Post.