Milbank: The president's chief of snooze
Dana Milbank
On Twitter @Milbank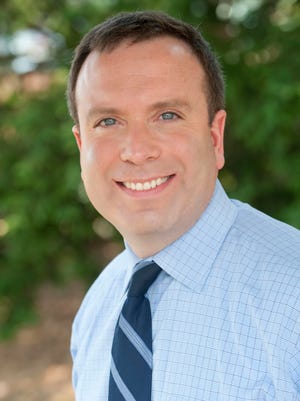 WASHINGTON – For years, I've lamented the debilitating caution that has hobbled President Obama.
Then, Wednesday morning, I spent an hour with White House Chief of Staff Denis McDonough. He makes his boss look like a riverboat gambler.
The morning after Obama's State of the Union address — a surprisingly lively affair — McDonough met for an early breakfast with reporters at the St. Regis hotel. As his sleepy listeners attempted to focus, the chief of staff kept hitting the snooze button.
His reflections on Iran's arrest of U.S. Navy sailors? "I'm hesitant to draw big lessons from this yet, because we want to get the facts, uh, of the case. Ah, Navy has said that they're going to dig into that, uh, over the course of the next several days, uh, and so we'll continue to follow, uh, that closely."
Did he think Nikki Haley's Republican response to the speech, critical of Donald Trump, was a pivotal moment?
"Um, so I have a trepidation about going there. I can just say that, ah, I've been impressed by, uh, the governor's work. ... Um, so by no means am I trying to endorse everything that she's doing, but I do think that, uh, a lot of this, including parts of the speech last night, were, were, uh, admirable."
Who does McDonough think is responsible for the political rancor Obama mentioned?
"You know, I know probably the reason you are asking the question is the reason I don't really want to answer it, uh, but, uh, you know, I think there's probably a lot of us, uh, to blame. ... I'm filibustering the answer because I don't, you know, I don't know precisely."
OK then. So, what will Obama do to make good on his stated wish to improve politics?
"In terms of what specifically he'll do in, uh, in basket four of the speech, uh, I don't want to front-run him on that and I think we'll see a lot of, you know, you'll — it's one of those things I think you'll want to kind of have reported after the fact rather than lead up to, uh, conduct thereof."
Fortunately, there was a large urn of coffee.
No doubt McDonough is a smart man and dedicated staffer. There are indications the former football player, a guy's guy with a crushing handshake, can be engaging in private. But in public he was soporific. Like his boss, he seems so determined not to make a mistake that he's making the biggest ones of all: failing to think big and to take risks.
Even Obama, facing his final year, has relaxed a bit, letting the tears flow at his gun-violence announcement and breaking the usual State of the Union format to attack Trump. "There's no doubt that I am looser now," Obama told NBC before the speech. He has decided, as he put it, to "let it rip."
But not McDonough. The career staff man displayed a GS-15's flair for jargon at Wednesday's breakfast, hosted by the Christian Science Monitor. "We're just doing a lot of paper development," he said, and "I think they got us up the impact curve."  And he provided a veritable Tao of the Bureaucrat: "We're very mindful of time frames by which we have to meet our targets. ... Process is your friend. ... The steps we take are ones that we can lock down and not leave hanging."
The chief of staff uttered phrases rare in conversational English. He spoke of "the navy component thereof" and said "the examples are manifold" and expressed a desire "to underscore this process point." He referred often to "baskets" of policies and invoked the "noise-to-signal ratio" of politics. His frequent uhs and ums were not tics but fillers so he could select words carefully.
His thoughts on persecution of Christians? "So, I'm not aware of us making a determination in any case about determining whether there's genocide, uh, in the Middle East. ... Um, so I want to be careful here because I don't want to leave the impression that we're expressly choosing not to call it genocide, um, but as far as I'm concerned, or as far as I'm aware, we've not taken on this question of characterizing the ongoing violence one way or the other."
Now, I don't want to front-run him on this, but I think McDonough would get higher up the impact curve if he'd drop the manifold baskets of process points and conduct thereof. Instead, he could do what Obama says he wants to do in his final year: Let it rip.
Dana Milbank is a columnist for The Washington Post.