Our View: Families are the first line of defense against school threats
Farmington Daily Times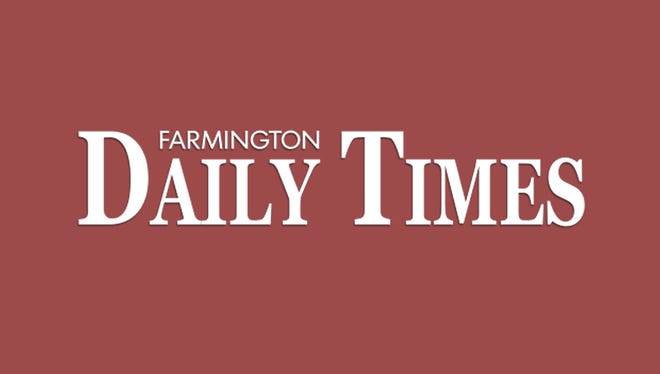 Your kid or kids may be the best in the world. Smart, responsible and not looking to get into trouble.
But they are walking around with brains that will continue developing well into their 20s. It is the duty of parents (and grandparents and aunts and uncles) to remind them that even joking about bombing or shooting up a school is a ticket to juvenile detention and a criminal record.
Most kids won't be that dumb, but they might know someone who is. Creating a zero-tolerance atmosphere for talk about hurting other people, which includes threats to campuses, only happens when the kids get positive reinforcement from both home and school.
If they have friends who are doing this, they've got to report that. Silence equals complicity. No one should want to have it on their conscience that they could have reported a threat or warning sign that could avert a tragedy.
It's always time for the talk about the importance of reporting even casual threats by other students to administrators, teachers and/or a school resource officer. 
The old saying, "Many a truth is said in jest" applies. The phrase, "Snitches get stitches" cannot apply when talking about a possible massacre.
This effort to stamp out threats against campuses begins at home, and is not the job of a child's teacher or principal. The threats keep happening. They come from a tiny percentage of kids. But they keep happening. It takes a community to stop this and let kids know this is not normal or acceptable.
There are too many school threats both across this county and across the country. Yesterday one of our reporters found herself investigating an alleged threat by an Aztec High School student that led to an arrest. After what happened there Dec. 7, that's an unexpected and disappointing source for such a threat.
There are many issues that families with responsible parents wrestle with every day; expectations of behavior, knowledge of consequences and rules for how children behave on social media.
Children and social media are sometimes a dangerous mix, but never more so than now. Two arrests happened in Bloomfield recently and one in Farmington after threatening comments were made on social media.
If the movie "Snowden" didn't make it onto the family movie night list yet, that may be a good start for a deeper conversation about the lie of online anonymity. The days of online privacy never existed. The permanence of records archived all over the Internet means that silly mistakes can live for as long as the Internet exists.
So, kudos to the thousands of responsible students here who are doing well and would never even think about issuing such threats. You're the vast majority. Kudos also to the involved parents and attentive law enforcement officers and dedicated school teachers, staff members and administrators who are already passing along these messages. But it never hurts to bring up topics like these and reinforce expectations.
Even good kids can make a bad decision.