Community Calendar
Farmington Daily Times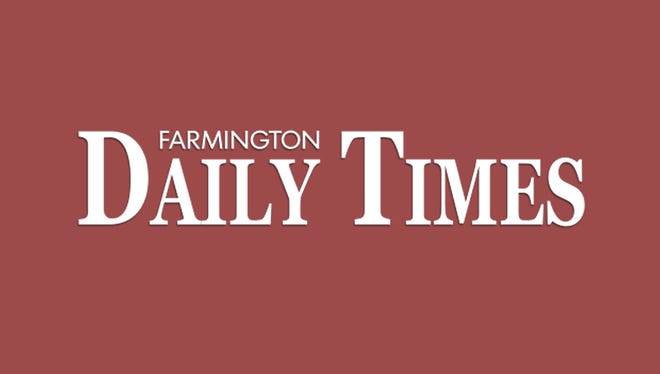 THE FOUR CORNERS WOMEN'S CANCER SUPPORT GROUP: Meets on Saturday, March 3 at 10 a.m. at the Umbach Cancer Center. During the second hour, FET facilitators will present on identifying barriers keeping you from being your best self. All women who have, or had, cancer are invited to attend. No dues, no officers, just an opportunity for friendly discussion with others in a similar situation. Call Nellie Sandoval at 326-5143 or Gail Williams at 325-5652.
PARKINSON'S DISEASE SUPPORT GROUP: The Farmington Parkinson's Disease Support Group will meet on Tuesday, March 6, at 1 p.m. in room 2A of the Adult Learning Center of the Pinon Hills Community Church, 5101 North Dustin Ave., in Farmington. This month's meeting topic: Managing Movement Disorders with DBS Therapy. For more information call Linda at 505-947-5734, e-mail royfourr@gmail.com or Stephanie at 505-860-2335 or via e-mail rogerandsteph@earthlink.net.
TUESDAY BIRDING: From 9 a.m. to 11 a.m. join Donna Thatcher, Education Specialist, and other birders for bird watching at the Riverside Nature Center in Animas Park off Browning Parkway for a leisurely walk of 1 to 2 miles in Animas and Berg Parks every Tuesday. Free.
BROWN BAG BIRDING: Is 9 a.m. a bit too early, and a hike not on the menu? How about a lunchtime bird watching event, inside? Bring your lunch and join Riverside Nature Center staff and volunteers in Animas Park, off Browning Parkway, from noon to 1 p.m. in the observation room to watch wildlife while dining. Every Wednesday.
Above are some of our area's events. Submit a brief notice of your nonprofit event or meeting via email to jmoses@daily-times.com. Please include contact numbers.