Daily Times Editorial: When bad things happen
Farmington Daily Times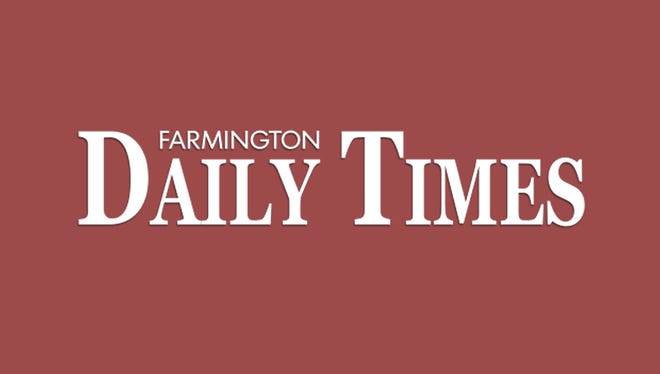 It is virtually impossible to read the news lately without seeing constant reminders that we live in a world where bad things happen, regardless of the season. 
This month has been especially rough.
How a community reacts to adversity is a mark of its character. The Four Corners region has shown the depth and beauty of its collective soul. There were so many ways individuals and organizations reached out to families, staff and first responders involved in the Aztec High School shooting tragedies.
In the days that followed, people and government agencies went out of their way to assist Aztec police, and the families and school staffers affected by the actions of a deranged man.
Now we, as a community, are in the middle of perhaps a harder part. We must move forward, process what has happened and try to find ways to try and keep this kind of thing from happening again.
There is no one "right" way to process grief, fear and anger, all emotions that often flare when something happens that just isn't right and it happens so close to home in a place that should have been a safe haven.
Those directly impacted, and others just coping with knowing this happened in a seemingly safe area, face a challenging time. Uncertainty is a major part of living, but we don't have to like that aspect of existence.
In the weeks to come, there will be investigations. Already we have seen some of the many things that went right, like disaster plans designed in theory that were pulled together in reality at a moment's notice.
Police agencies from surrounding jurisdictions aided Aztec police. Law enforcement agencies converged at the shooting scene and worked together during the first chaotic hours. Gov. Susana Martinez gave a lot of her time, both in the immediate aftermath and on the day when students returned to resume classes.
Perhaps the best way of move forward is to resolve to treat each other as 2018 arrives and throughout the year with the kind of special appreciation that comes from knowing how uncertain our lives are.
It is corrosive to ignore or disparage those whom we don't like or understand, as the shooter did throughout his bleak life.
It is dangerous to take the ones we love for granted. There may be no second chance to thank a friend or encourage a colleague.
The red kettles are gone for the year, but those who they exist to help serve remain. An elder too proud to ask for help or attention may cherish a call or visit. 
Life can be cruel, but we can be kind.
The staff of The Daily Times wishes you a Merry Christmas and a new year full of joy, love, hope and prosperity.