Cautious optimism over drive to streamline BLM
Farmington Daily Times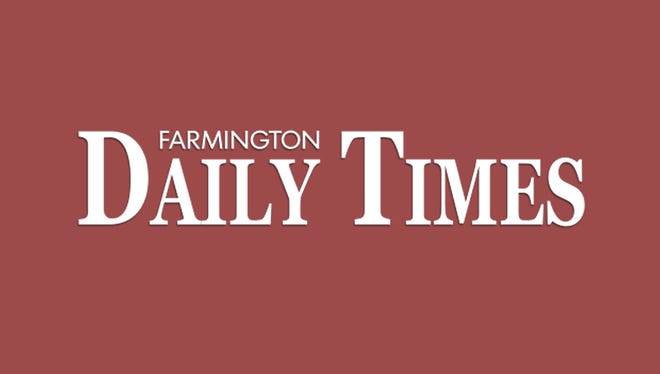 When it comes to permit processing, the BLM's system for handling drilling applications has been abysmal. 
There's no doubt that the San Juan Basin has suffered as 152 regional applications failed to get a nod — or a rejection.
In all, there are 2,060 such permits caught in that bureaucratic spider web.
Permits pretty much languished despite statutory limits on the time it was supposed to take to process them and approve or deny them. What should be a 30-day process averaged 257 days in 2016. Some permits sat more than 100 days more.
Now the BLM is ordered by Secretary of the Interior Ryan Zinke to streamline the process, get rid of a large backlog and open "appropriate" federal lands to resource extraction.
The order also calls for more lease sales, something the Trump administration already has accelerated.
Our previous presidential administration was in the habit of canceling lease sales, and there was never a drive to put in place the money and resources the BLM needed into get things done.
There's $16 million in the president's proposed fiscal year 2018 budget to expand the oil and gas management program. If that money is kept in the final budget proposal, the government might have a better shot at processing all those drilling and rights of way permits in a timely manner.
Nothing in the order mandates that new wells should spring up on inappropriate parcels.
The order represents — symbolically, anyway — a message of support for businesses that shell out to the BLM a nonrefundable application fee of $9,610 for every application they file, only to wait a long time for an answer.
Approved applications expire two years from the day they are approved, unless the lease runs out first.
There are many opponents of resource extraction who see this as a charge of the earth-destroying light brigade instead of a simple boot to the backside of a permitting system that isn't working and isn't fair.
It's important to note the incredible level of regulation the oil and gas industry faces, and its importance to this region and other regions' economy, not to mention our country's need for energy independence in an increasingly dangerous and crowded world.
The Sierra Club's national office Thursday released a slightly overheated response to the order: "Public lands belong to all of us, and yet Ryan Zinke and Donald Trump are committed to giving away as much as possible to the oil and gas industry."
Public lands do, indeed, belong to all of us. And resource extraction in appropriate zones is a legal and necessary part of what keeps our region running and our country secure.
No sane person wants to see an oil rig next to Old Faithful in Yellowstone National Park, or mine wastes streaming through the Grand Canyon. It was more than horrible when the EPA, through total incompetence, poisoned our local rivers through mismanagement of wastes from a closed mine.
Finally, issuing the order is one thing, but funding and managing a fair streamlining process that protects the public and assists the extraction industry is another. The situation can't be helped in any way by just a press conference and a piece of paper.