Editorial: Be cautious when adding to city's costs
Farmington Daily Times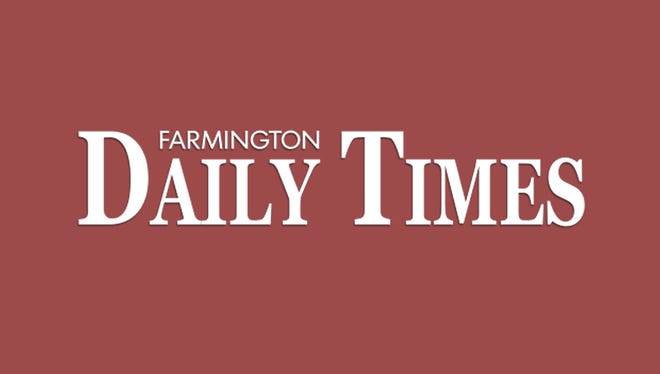 "Quality of life" means different things to different people, and improving "quality of life" often involves spending some more cash. The Farmington City Council is moving forward on a "quality of life" project to replace the Brookside Pool with a new aquatic facility.
Other projects under consideration are a miniature golf course at Civitan park and completion of trails along the Animas River.
First off, the council should be congratulated for making the decision to replace a pool that was a favorite for outdoor lap swimmers while trying to accommodate lap lanes in the new plan.
More:City moves forward on replacing Brookside Pool with aquatic facility
The pool and the miniature golf course should be a boon to businesses in the middle of town, particularly if those spots become a regional destination.
Building the trails linking the east and west river paths along the Animas would be a public service, as well, as a sound piece of infrastructure. Should that plan move forward, it would represent the city's commitment to its community and leave a gift for generation of citizens to come.
The devil is always in the details, however. Bond refinancing as a tool to pay for these projects may mean a longer series of payments or higher payments. And adding those lap lanes at the new aquatic facility could push financing to a costlier level if the bids come in high.
Park planners think the new mini golf course could actually bring in some revenue. A civic project that pays for itself is always a good thing. 
But with the oil and gas industries in flux, this is also a time for fiscal caution, as changes in that industry affects our retail tax base.
Just check with Bloomfield, which lost a large percentage of its sales tax revenues (and some of its population, too) when things slowed down. Town leaders put the brakes on ambitious plans for new construction along the river there. Those plans are still hanging on the wall in Bloomfield City Hall, and we look forward to the time when Bloomfield has the luxury of focusing on "quality of life" projects instead of needed bridge replacements and water plant upgrades.
Finally, one can build good civic projects with good design elements and some revenue potential, but there's no guarantee of success. You can build it, but that doesn't mean people will use it.
Paying for a sound marketing program for the aquatic center and, if built, the golf course will be as important as factoring in the costs of insurance, upkeep and staffing for those facilities going forward.
On June 23, The Associated Press reported there were 941 rigs nationwide exploring for oil and natural gas. A year ago, just 421 rigs were active. According to the Energent Group, there are about 60 oil and gas extraction sites in our state, with two of those rigs in our Four Corners region. 
That's one rig fewer than last week, but 40 more than a year ago.
With the Trump administration's pro-industry policies on resource extraction this trend may continue, but financing for local projects must be done with caution.
Farmington is lucky to have a healthy retail economy, but must continue to operate with an abundance of caution when adding any level of indebtedness to the city's existing fiscal obligations.