A solution is finally on the horizon
Farmington Daily Times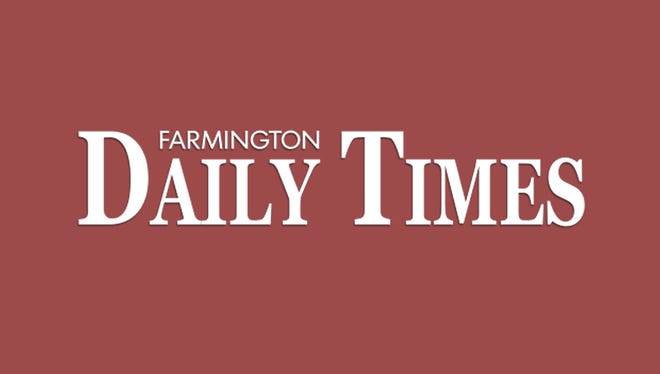 It seems that the residents of the Harvest Gold subdivision may finally get a break — the good kind — as far as seeing the end of their water supply nightmare.
The county is leaning toward declaring an emergency, and the state Public Regulation Commission on Thursday approved a transfer of the area's water system to the newly formed Apple Orchard Mutual Domestic Water Consumers Association.
The association's name is a mouthful, which is more than one can say for the unpalatable water issuing from subdivision-area taps via the deteriorated AV Water Company system.
One family said they knew the water was bad when their four dogs refused to drink it.
Water from Bloomfield will eventually flow to people who have been boiling their water for a year. 
A year.
In articles published this month, The Daily Times detailed the efforts these residents took to get clean water.
Coolers and other appliances have been damaged by sediment. 
Sometimes, the water looks clear, sometimes it does not. 
Water deliveries were once happening, but those dried up for a while.
That left residents to schlep their own water from McGee Park or boil the questionable water coming from their taps.
The timeline that ran in our pages detailing progress and then setbacks was excruciating.
It isn't that local agencies were uncaring or unwilling to help. The state sent along $180,000 so Bloomfield could proceed. Time to use that money was running out.
But because the AV Water Co. is a private water system, getting a public agency the legal authority to step in was a legal tangle. That's a tangle that still requires a legislative fix just in case other citizens find themselves in need of help when a private water supplier can't do the job anymore.
The person who took over the utility when he said business partners backed out was hit with a mountain of fines and mulled bankruptcy. There came a point at which state regulators realized it was less important to collect the fines than to solve the water supply problem.
The PRC's chairman called the final agreement clearing the way for a transfer a terrible deal that had to be accepted because time was running out.
In the end, the PRC effectively wiped away millions in fines against the system's owner in the name of just getting something done and helping the residents get clean water. The system's owner will pay $30,000.
It isn't unfair to note that had this situation happened in a wealthy and/or more populated area, something likely would have been done much faster to get clean water flowing. But many of the affected residents are renters.
The well-publicized fix these New Mexico constituents were in wasn't exactly a political lightning rod, and no one in power rushed to ram through legislation or hold emergency hearings.
Now it's time to create legislation that will help avoid similar situations when private utilities can't deliver, and public utilities can't help due to rules, laws or policies that get in the way of safeguarding public health and welfare.