Senate OKs child porn bill with teen exemption
Milan Simonich
The Santa Fe New Mexican
SANTA FE — After an unprecedented decision to boot members of the state Attorney General's Office off the Capitol floor, New Mexico senators voted 40-0 Wednesday night for a bill increasing penalties for traffickers and possessors of child pornography.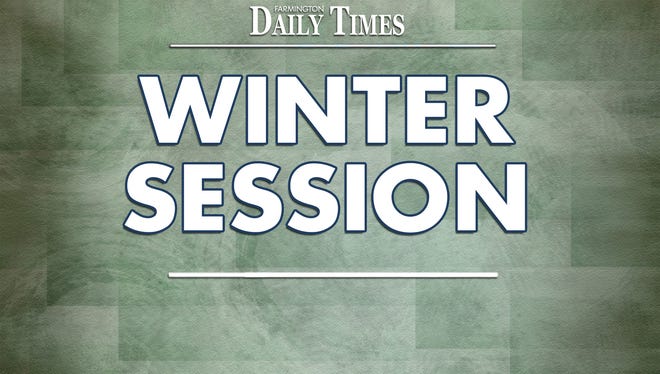 The measure also contains an exception for kids 14 to 17 years old who may engage in the consensual exchange of explicit photos.
Now the bill, heavily rewritten by senators, goes back to the House of Representatives for consideration of the amendments.
The main component of the bill adds prison time to three categories of the child pornography trade. It calls for a 10-year prison term for possession, 11 years for distribution and 12 years for "manufacturing" lewd images of children. A sentencing enhancement for possession is also part of the proposed new punishments.
Rep. Sarah Maestas Barnes, R-Albuquerque, the bill's sponsor, originally drafted it to allow prosecution of defendants for each individual image of child pornography that they possessed. She said she was motivated by flaws in the existing law in which possessors of large amounts of child porn could be sentenced to anywhere from no prison time to 18 months.
Sen. Lisa Torraco, R-Albuquerque, called Maestas Barnes' bill inadequate because it did not not create a first-degree felony for the worst offenders, those creating the pornography and molesting children in the process. Torraco, a former prosecutor now in private law practice, said the bill created the possibility of those possessing the porn doing more time than the manufacturers because of sentencing enhancements for possession of individual images.
Beyond objecting to the framework of the bill, Torraco stood against two members of Attorney General Hector Balderas' staff when they walked onto the Senate floor to serve as expert witnesses. Sen. Mark Moores, R-Albuquerque, wanted the members of Democrat Balderas' office to help him with a proposed amendment to restore the original concept of the bill.
Experts called to the floor typically arrive with the lieutenant governor saying they will provide technical assistance to a senator "if there is no objection." This time, Torraco objected.
"The attorney general has not been helpful to this process," she said. A majority of senators then voted to oust both members of the attorney general's staff from the Senate floor. Moores objected.
Balderas had sent out statements this week saying he did not want the bill amended to include the provision to exempt teenagers from prosecution in cases of "sexting." After senators on the Finance Committee inserted that amendment on Tuesday night, members of Balderas' staff walked out of the committee room in protest. That behavior was fresh on the minds of senators when they ejected Balderas' staff members.
Torraco said that, although she was not satisfied that Maestas Barnes' bill was as good as it should have been, she agreed not to try to amend it further in deference to a sponsor who had worked on it diligently.
The amendment creating an exception for teens voluntarily exchanging explicit photos remained in the bill. That amendment was added Tuesday by Sen. George Muñoz, D-Gallup.
"I live in the real world. That is why I offered an amendment to HB 65 in the Senate Finance Committee," Muñoz said in a statement. "Preventing criminal prosecution of teenagers who consensually exchange explicit images does not condone the conduct, it just prevents stupid, adolescent behavior from having life-changing criminal consequences."