NM braces for budget crunch due to oil prices
Morgan Lee
The Associated Press
SANTA FE — The chairman of New Mexico's Senate Finance Committee warned Thursday that the state could be short on revenues by $700 million or more during the current fiscal year because of reduced income from oil and gas production and anemic corporate and sales tax receipts.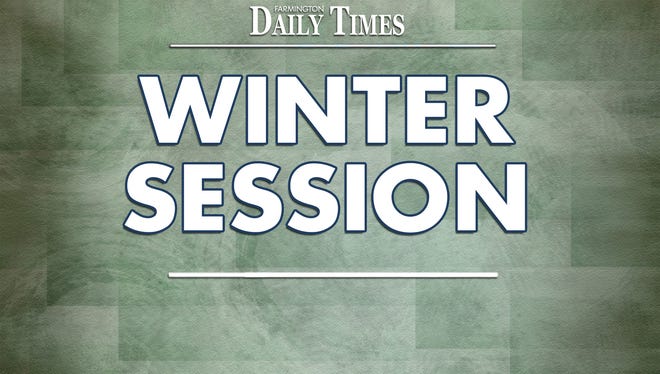 The outlook from Sen. John Arthur Smith, D-Deming, for the budget year ending in June represents a sharp shift from recent forecasts. In January, the state anticipated a $145 million revenue shortfall.
New Mexico ended the last fiscal year with $713 million in general fund reserves — a buffer equal to 12 percent of annual general fund spending. The state is now scouring accounts for cash to ensure accounts are balanced through the end of June.
Smith encouraged state agencies to institute cost-saving measures and said that the Senate is considering severe changes to a budget for the coming fiscal year approved days ago by the Republican-controlled House of Representatives.
That $6.3 billion budget for the fiscal year starting in July would increase spending by $81 million on Medicaid health care, early childhood education and prisons while cutting funding to state colleges and universities. It relied on expectations of $30 million in new revenues next year — an increase that is now unlikely, according to Smith.
He insisted that the gloomy forecast was not a partisan tactic and that the Democratic-led Senate still hopes to fund pay increase next year for prison guards and state police sought by Republican Gov. Susana Martinez.
Falling revenue expectations are linked to low energy prices and New Mexico's dependence on oil and natural gas production to keep the government up and running.
Smith compared the state's declining financial outlook to an oil bust in the mid-1980s, and said hiring freezes are in order at state agencies.
"This freefall of our revenues is not something that I've ever experienced, and I've been here in 28 years," he said. "I have people lined up at my office that are still in denial with where we're at, wanting additional revenues and saying, 'We haven't had a raise in I don't know how many years.' … These are difficult times."
Sen. Stuart Ingle, R-Portales, shared Smith's concerns about withering revenues.
"There is certainly going to be no new hiring of any kind," said the Senate minority leader. "The new money that wants to be spent is not going to be there."