Public works reform measure fizzles
Milan Simonich
The Santa Fe New Mexican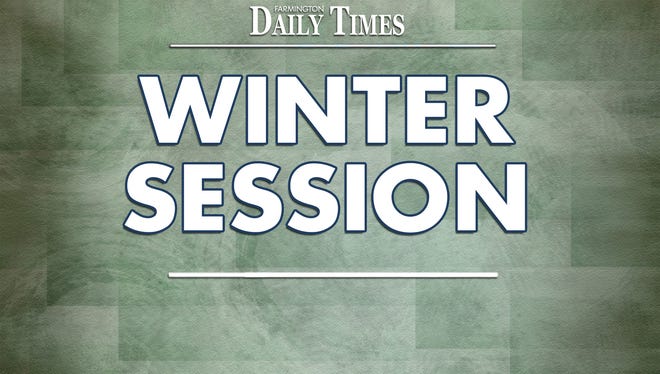 SANTA FE – A bill that advocates said would help take politics out of New Mexico's public works projects fizzled Friday in its first legislative hearing.

Members of the House Government, Elections and Indian Affairs Committee voted 5-4 against the measure. A later attempt to advance the bill without a recommendation failed on a 5-5 vote.

Lawmakers from rural areas opposed it, saying they believed important projects in their districts would be downgraded or ignored if they lost a direct say-so in the process.

Under the bill, legislators would still have had the power to appropriate money for public works projects, but the authority to select individual projects would have gone to a planning council. Legislators now recommend the projects they want. New Mexico is the only state in which elected officials divide money for public works projects, which lawmakers call capital outlay.

The planning council would have included people from engineering, architecture, business, labor and the public at large. They would have been appointed by legislative leaders and the governor.

Rep. Debbie Rodella, D-Española, questioned whether the bureaucracy might stall public projects, jabbing Gov. Susana Martinez. "What happens in the worst case if the executive doesn't make her appointments?" Rodella asked, saying Martinez had not always been punctual in filling seats on boards and councils.

Legislators from smaller towns generally opposed the proposal, House Bill 307. They said the system would strangle their projects and deprive their districts of improvements. Rep. Eliseo Alcon, a Democrat who represents the Grants area, said the smaller projects that help his district would be scotched with the change.

"What is nothing in another area is a lot to us," Alcon said before voting against the bill.

Think New Mexico, a public policy organization, pushed for the changes. Rep. Zach Cook, R-Ruidoso, carried the bill on behalf of the organization.

Fred Nathan, executive director of Think New Mexico, said the Legislature's current system of public works projects is inefficient. He told the committee that the American Society of Civil Engineers gave New Mexico low marks for how it handles public construction, including roads, bridges and flood control, and drinking-water systems.

"New Mexico's dysfunctional system of funding public infrastructure, a system that Governing magazine has called 'unique,' has been ranked as the second worst in the nation," Nathan told the committee earlier this week.

After the committee defeated his proposal Friday, Nathan said it is difficult to accomplish change in a 30-day legislative session on a public works system that has been in place for 38 years.

"This can sometimes be a humbling process, but we appreciate the thoughtful discussion" by the committee, Nathan said. "We are also encouraged that HB 307 was supported by so many business and labor groups in the state, which is a strong foundation to build on for next year."

Nathan later said that Sen. Carlos Cisneros, D-Questa, is substituting Think New Mexico's bill in exchange for his own proposal on public works funding. But if the Senate approves that bill, it would still have to clear the same House panel that just rejected it.