NM lawmakers look to curb opioid addiction
Susan Montoya Bryan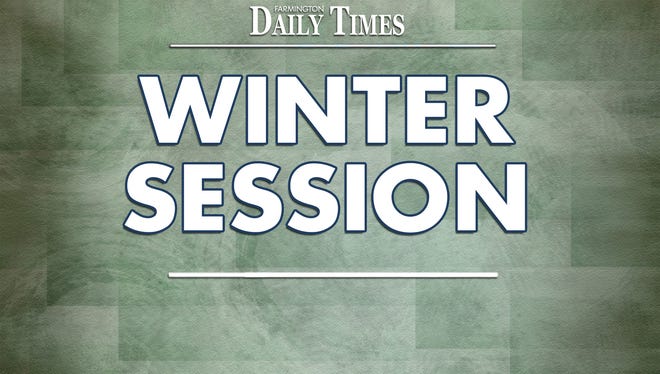 ALBUQUERQUE — With one of the highest drug overdose death rates in the nation, New Mexico has been working for years to curb what has now been identified by the highest levels of government as a national epidemic.
The state was the first in to require all licensed clinicians to undergo extra training for prescribing painkillers, but now lawmakers are looking for new ways to fight opioid addiction and getting everyone on board is turning out to be a challenge.
After a lengthy debate Thursday, a Senate committee suggested more needs to be done to improve the language of a bill that calls for increasing education and requiring insurance companies to cover medications that deter opioid abuse.
The measure would also require the state Corrections Department to consider offering medication-assisted treatment to those inmates who are addicted to opioids.
Lobbyists for several health insurance companies argued that the legislation amounts to a mandate that would only benefit the pharmaceutical companies producing anti-abuse opioids.
They also pointed to the price tag of such medications and said being forced to offer them could lead to higher premiums for those with commercial health insurance or plans through the state's exchange.
"We're all in support of the same goal but this bill is a mandate to provide coverage on name-brand medication and the cost … is very high," said Larry Horan, a lobbyist for Presbyterian Health Care Services and the Presbyterian Health Plan.
The House version of the bill cleared its first hurdle earlier this week but not before critics voiced concerns about the potential costs of paying for the anti-abuse drugs for inmates.
Supporters — including doctors, nurses and representatives of various medical associations — dismissed the cost concerns saying the more these anti-abuse medications are used, the quicker the price will come down.
Senate President Pro Tem Mary Kay Papen, D-Las Cruces, is among the bipartisan group of lawmakers sponsoring the bill.
"We're facing a critical epidemic in this state. Loved ones are dying and we need to use every tool in our toolbox," she told the committee.
Papen ticked off the statistics. Among them, more New Mexicans died in 2014 of drug overdoses than in any other year on record.
According to the state Health Department, the 536 deaths that year marked a 19 percent increase over the year before and since 1990 the rate of overdose deaths has more than tripled.
While deaths related to illicit drugs have remained steady during the past decade, deaths due to prescription drugs — particularly opioid pain relievers — have increased dramatically.
Just this week, the Obama administration announced it would seek more than $1 billion increase in spending over two years to expand access to treatment to address the nation's heroin and opioid problem. Another $90 million would help states and local governments implement drug prevention strategies and improve access to naloxone, an overdose-reversal drug.
Neurologist Joanna Katzman, president of the American Academy of Pain Management and head of the University of New Mexico's Pain Consultation and Treatment Center, said continued education for medical professionals who prescribe opioids as well as better access to care for patients dealing with chronic pain must still be part of the equation.
"Chronic pain overlaps with addiction. Chronic pain overlaps with mental health," she said, pointing to higher incidences of depression, anxiety and even suicide. "We need to really think about increasing treatment for chronic pain, increasing access to treatment."