New Mexico AG opposes potential PNM rate hike
The Associated Press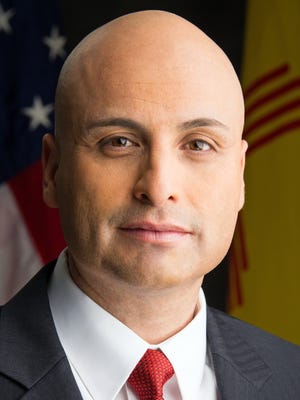 ALBUQUERQUE — The New Mexico Attorney General's Office is opposing a prospective rate increase for the Public Service Co. of New Mexico.
The Albuquerque Journal reports that PNM has requested a 14.4 percent increase to its annual base revenue.
PNM requested the increase of about $123.5 million last August. That would raise the utility's state-generated income to about $981.5 million per year by increasing base rates paid by about 500,000 New Mexican customers.
The revenue pays for all the company's operating costs and investments in the electrical system, as well as a return on profits for shareholders.
If the New Mexico Public Regulation Commission approves the request, PNM's rate impact could mean some residential users would pay up to 15.6 percent more on their bills. Some large industrial customers would face a rate hike of about 3.4 percent. But PNM expects the net impact to be less because of projected declines in the cost of fuel.
The Attorney General's Office said in written testimony to the PRC last week that PNM's new revenue requirements should be lowered to just $27 million. The PRC's Utility Division staff said it should be $69 million.
A public hearing on the issue is scheduled for March and is expected to be contentious.
"The rate increase is mostly about investments made to improve the system to serve our customers and assure reliability, which is critically important," said PNM spokesman Pahl Shipley. "We've invested in a lot of infrastructure, such as new solar facilities and a natural gas generating plant."
About three-fourths of the rate hike is to cover $655 million in capital investments.
Several groups, however, say PNM is trying to charge customers for unjustified expenses. They cite examples like pollution controls at the coal-fired San Juan Generating Station that are not required under state or federal law.
The attorney general and others say PNM's new revenue requirements would be lower if they eliminated such expenses.
"We're talking about a spread of tens of millions between what PNM wants and what other groups think is justified," said Steve Michel, chief counsel for the environmental group Western Resource Advocates. "It's a lot of money to be arguing about, so I expect this will be a pretty contentious case."