Shiprock continues work on new judicial complex
Noel Lyn Smith
nsmith@daily-times.com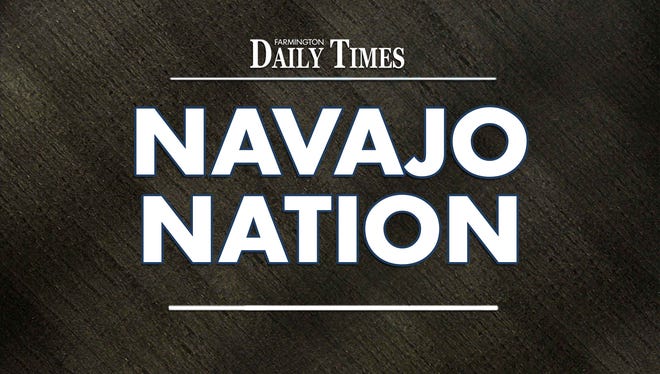 SHIPROCK — A retired tribal prosecutor told members of the Navajo Nation Law and Order Committee today that this community still wants and needs a new judicial and public safety complex.
Daryl Junes-Joe, a retired tribal prosecutor and project volunteer, said the community is still working to develop the proposed Shiprock Northern Justice Complex.
The proposal has been under development for many years and the facility is needed due to the age and condition of current buildings that house tribal law enforcement and tribal courts, Junes-Joe said.
She said the police station was built in 1959 and the district court building was constructed in 1977.
Junes-Joe said throughout the years, departments have relocated because of building issues. Examples she provided included the Criminal Investigation Department, which is now housed inside the Bureau of Indian Affairs complex, and after countless closure orders, the Office of the Prosecutor moved from a trailer near the district court to a structure it shares with other tribal departments that is not near the court.
A new facility would centralize services and personnel, Junes-Joe said.
In April 2013, the Resources and Development Committee approved a chapter request to withdraw 19.18 acres to house the complex on the north side of Shiprock and subsequent land surveys have been completed.
Junes-Joe said the next step is to demolish an unoccupied building that used to house the Boys and Girls Clubs of America, which sits on the land.
Shiprock Chapter President Duane "Chili" Yazzie said the chapter has received $180,000 from the tribe and $7,000 from the chapter for the demolition phase, but $65,000 is still needed.
Yazzie added the project is a joint effort with the Shiprock Planning Commission.
Building a new justice and public safety complex in Shiprock has been under consideration by the tribe for several years but each time they move up the priority list something happens to knock them back down and it seems like similar facilities in other communities become priorities, Yazzie said.
Delegate Kee Allen Begay Jr. reminded the committee of the tribe's Judicial/Public Safety Construction Priority list, which has Shiprock in the top five.
Since the bill containing the updated list remains tabled, maybe it can be adjusted, Begay said.
Committee members issued directives that it should receive updates about the construction priority listing and about available funding at a special meeting on Thursday in Window Rock, Ariz.
"I don't want to see the community of Shiprock shortchanged. …They have been waiting and it's long overdue," said Delegate Otto Tso, who represents the Tó Nanees Dizí Chapter in Arizona.
Noel Lyn Smith covers the Navajo Nation for The Daily Times. She can be reached at 505-546-4636.