Bill proposes hiring Navajo Nation police chief
Legislation would direct officials to "promptly" hire police chief within 30 days of bill's approval by Law and Order Committee
Noel Lyn Smith
nsmith@daily-times.com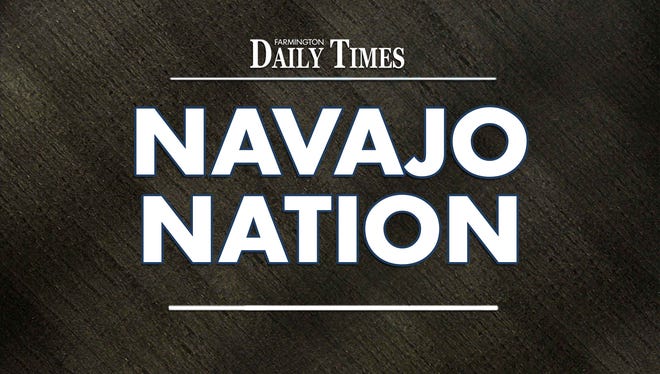 FARMINGTON — Navajo Nation officials are working to quickly hire a chief of police for the tribe.
A new bill would direct Navajo Nation President Russell Begaye and Jesse Delmar, executive director of the Division of Public Safety, to "promptly" hire a police chief within 30 days after the bill is approved by the Law and Order Committee, where final authority rests.
Delegate Edmund Yazzie, who is sponsoring the bill and serves as the Law and Order Committee chairman, said committee members have been working with Delmar to address the vacancy.
The tribe has been without a chief of police for about 10 years, and police officers need a central figure to provide guidance, Yazzie said in a telephone interview Friday.
"It's needed among our officers, and with the incidents that happened, it added to the cause," Yazzie said, referring to the kidnapping and death of Ashlynne Mike and the undertaking of creating an Amber Alert system for the tribe.
The Law and Order Committee has also compiled a list of public safety issues it wants to address, and hiring a police chief is among the items on the list, he added.
The bill was posted Thursday evening on the Navajo Nation Council's website for public review and comment.
An employee with the tribe's Department of Personnel Management referred questions about the police chief vacancy to the tribal president's office, which did not respond to requests for comment on Friday.
Yazzie said there have been applicants for the chief position, with some meeting the education requirement but lacking experience, or vice versa.
A job vacancy announcement is posted on the personnel management department website.
It lists an annual salary of $80,100 for the position. The minimum qualifications are a bachelor's degree in police science, criminal justice, business administration, public administration or a closely related field and six years of management experience in law enforcement.
A preferred qualification is a master's degree in the same areas of study, as well as the same number of years of experience.
The applicant must also be commissioned by a peace officer standards and training board in Arizona, New Mexico or Utah.
Noel Lyn Smith covers the Navajo Nation for The Daily Times. She can be reached at 505-564-4636.