Former delegate pleads guilty in financial case
Noel Lyn Smith
nsmith@daily-times.com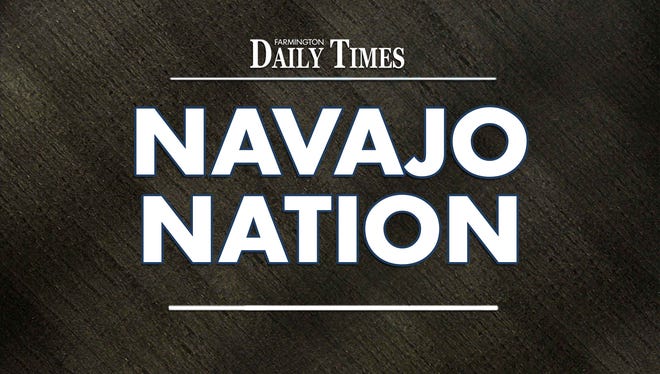 FARMINGTON — A former Navajo Nation Council delegate has pleaded guilty to a criminal charge in connection to the discretionary fund case.
Young Jeff Tom Sr. pleaded guilty to conspiracy to commit bribery in official and political matters on Feb. 12 in Dilkon District Court in Dilkon, Ariz.
The council established the discretionary fund to provide financial help to tribal members in need of emergency assistance or facing financial hardship.
Tom represented Mariano Lake and Smith Lake chapters from 1992 to 2011. He lost the council election to Delegate Edmund Yazzie in November 2010.
Currently, Tom is listed as member of the Navajo Nation Oil and Gas Co. board of directors on the company's website.
The company's federal charter states no director can be convicted of or have entered a plea of no contest to any felony or misdemeanor charge in any court.
Company CEO Louis Denetsosie could not be reached for comment Monday about whether Tom's plea would result in his removal from the board.
According to court documents, Tom admitted that from May 2006 to January 2009, he authorized approximately $13,850 in financial assistance from the discretionary fund to family members of former Speaker Lawrence T. Morgan and former delegates Hoskie Kee, George Apachito, Tim Goodluck Sr. and Woody Lee.
In exchange, those delegates authorized the same amount in assistance to Tom's family, the court documents state.
Tom admitted to authorizing more than $6,150 to Morgan, more than $2,500 to Kee, more than $2,100 to Apachito, more than $1,800 to Goodluck and more than $1,300 to Lee.
A sentencing hearing has not been scheduled, but Tom can continue the conditions of his release until then, court documents state.
Under the sentencing agreement, Tom could receive up to 180 days in jail, probation or community service.
The Navajo Nation could request restitution of at least $6,000 but not exceeding $13,750. The Nation also agrees to dismiss with prejudice six counts of bribery after Tom's plea is accepted and final sentencing is complete, according to court documents.
The tribe's special prosecutor initially filed the charges in Window Rock District Court, but the case was transferred to Dilkon after Window Rock District Court Judge Carol Perry granted the request in June 2015.
Noel Lyn Smith covers the Navajo Nation for The Daily Times. She can be reached at 505-564-4636.