Bill proposes delaying Navajo Nation elections
Noel Lyn Smith
nsmith@daily-times.com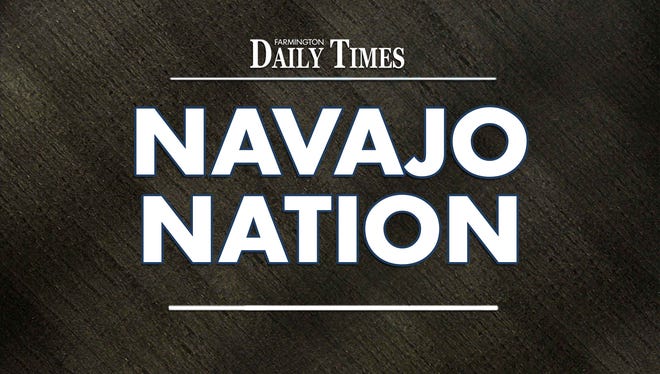 FARMINGTON — A new bill is calling to postpone this year's election for chapter officials and other offices because discussion is still continuing about amending the chapter government system.
The tribe's election calendar lists the filing period opening on March 3 for chapter president, vice president and secretary-treasurer, as well as membership on farm, school and land boards, grazing committees and other offices.
Voters are scheduled to head to the polls for the primary election on Aug. 30 and for the general election on Nov. 8.
But a new resolution proposes the election cycle be delayed because the tribe is examining the possibility of restructuring its chapter government system.
Since December, the Office of Navajo Government Development has been conducting public education sessions to present information about amending the section of tribal law that outlines the purposes and authorities of chapter governments.
Among the proposed changes would be consolidating all of the 110 chapters into a regional government structure.
Another change would be eliminating the positions of chapter president, vice president and secretary-treasurer and replacing them with elected commissioners who would represent the chapter regions.
The Office of Navajo Government Development is also sharing information about a referendum that would ask voters to approve the changes to the chapter government structure.
The bill states that if tribal lawmakers approve postponing the election, it would resume after voters weigh in on the referendum to reorganize chapter governments.
It also proposes to have current chapter officials remain in office until after the new election.
Delegate Leonard Tsosie is sponsoring the bill, which was posted on the council's website Thursday.
It was assigned to the Naa'bik'íyáti' Committee and the council, where final authority rests.
Tsosie could not be reached for comment on Friday.
An employee at the Navajo Election Administration in Window Rock, Ariz., said on Friday that the agency's executive director, Edison Wauneka, was not available for comment and was out of the office until Tuesday.
The Navajo Board of Election Supervisors had a regular meeting on Thursday in Window Rock. Election board chairman Rodger Martinez said the board did not discuss the bill at that time.
"The board hasn't reviewed this, as far as moving the election," Martinez said in a telephone interview Friday.
Noel Lyn Smith covers the Navajo Nation for The Daily Times. She can be reached at 505-546-4636.