Program targets homeless Native American vets
Noel Lyn Smith
nsmith@daily-times.com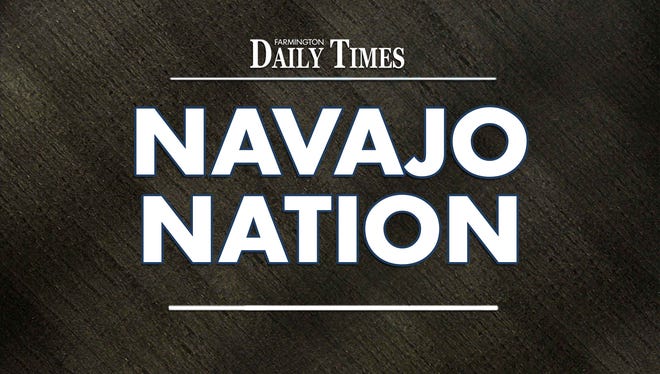 FARMINGTON — A new program under the U.S. Department of Housing and Urban Development will provide approximately $5.9 million to help Native American veterans who are homeless or at risk of becoming homeless.
The Tribal HUD-Veterans Affairs Supportive Housing program is a pilot program that will assist 26 tribes throughout the country in providing housing vouchers for homeless Native American and Alaska Native veterans who live on or near reservations.
It will also offer case management and clinical services from the U.S. Department of Veterans Affairs.
HUD Secretary Julián Castro announced the recipients of the funding on Friday during the quarterly meeting of the Inter-Tribal Council of the Five Civilized Tribes in Tulsa, Okla., according to a HUD press release. A Navajo Nation agency was among the recipients of the funding.
After the announcement, Castro and Veterans Affairs Secretary Robert McDonald held a telephone press conference about the Tribal HUD-VASH program.
"This groundbreaking new effort is going to have 500 military heroes get back on their feet and help them move into secured housing and connected to ongoing clinical services in case management," Castro said during the press conference.
Among the groups awarded funding was the Navajo Housing Authority, which will receive $268,835 to assist 20 veterans.
The Zuni Tribe was the only other tribe in New Mexico to receive funding. The tribe is expected to receive $123,288 to help 10 veterans.
Navajo Housing Authority CEO Aneva Yazzie said in a press release that the voucher program works well with a similar program offered by NHA.
She noted a number of Navajos serve in the military and many return with mental and physical injuries.
"Through ensuring that our veterans receive housing as well as the supportive services, NHA can work with all the service providers to help restore our veterans to lead healthy and productive lives," Yazzie said in the release.
In an email to The Daily Times, Yazzie said NHA intends to collaborate with the Department of Navajo Veterans Affairs and a VA center in Prescott, Ariz., to identify homeless Navajo veterans.
In fiscal year 2015, Congress authorized funding to expand the HUD-Veterans Affairs Supportive Housing program into Indian Country and directed HUD to coordinate with tribes, tribally designated housing entities and other tribal organizations, according to the HUD release.
As part of the process, HUD invited 30 eligible tribes to seek vouchers, the release states.
During the press conference, Castro noted Native American men and women serve in the armed forces at higher rates than any other group in the country.
"So expanding HUD-VASH to native communities will help our nation honor the service and sacrifice of these brave Americans," he said, adding the program is part of the Obama Administration's goal to end veteran homelessness.
While the hope is to continue and expand the Tribal HUD-VASH program, that depends on congressional appropriation, Castro said.
Overall, HUD has partnered with seven federal agencies to develop a comprehensive plan to end homelessness among Native Americans and Alaska Natives, he said.
Castro said he witnessed the housing issues many native communities face during a visit to the Pine Ridge Reservation in South Dakota, where he saw 17 people living in a four-bedroom home.
"Those children are growing up surrounded by walls of crumbling brick and beneath roofs lined with exposed pipes and tangled electrical wires," he said.
That experience, Castro said, made him want to ensure that his department addresses the obstacles confronting native communities.
McDonald said the Tribal HUD-VASH program is part of the continued collaboration between the VA, HUD and the U.S. Department of Labor. He said the VA provides a variety of services for veterans, including health care, mental health care, job training, substance abuse programs and educational benefits.
"Homelessness is much more than just needing an apartment or a house. …These are all tools that can help veterans get back on the path that they need to reintegrate into any community," McDonald said.
Noel Lyn Smith covers the Navajo Nation for The Daily Times. She can be reached at 505-564-4636.