Navajo Nation judge convicted of abusing post
Felicia Fonseca
The Associated Press
FLAGSTAFF, Ariz. — A Navajo Nation judge was found guilty of abusing his office and could face up to six months in jail after prosecutors said he interfered in a burglary investigation involving his relatives.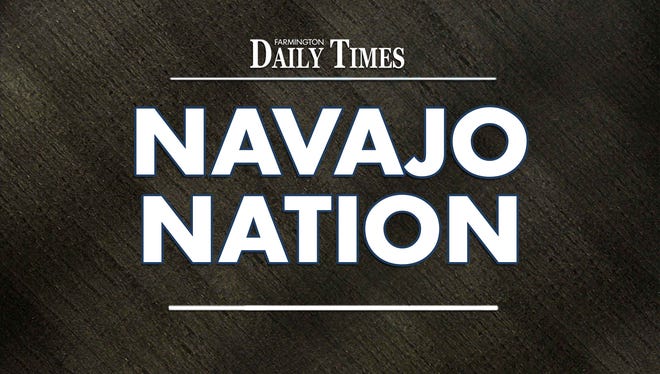 The late December conviction of Roy Tso Jr. came months after a bench trial in tribal court.
Prosecutors alleged that Tso showed up at a relative's home in Shiprock, New Mexico, as authorities were searching for items stolen from a storage unit, identified himself as a judge and flashed his credentials.
They further accused Tso of trying to get his relatives released from jail and offering a prosecutor $750 to drop the case.
Tso was convicted of a single count of abuse of office, a misdemeanor that carries a maximum penalty of six months in jail and a $2,500 fine. Sentencing is set for Feb. 4.
Prosecutor Richard Wade said tribal judges should be held to at least the same standard as those who appear before them.
"If you allow a clear injustice to occur, that judges somehow or another are treated with a lighter hand, it undermines the whole judicial system," he said. "It undermines the confidence that Navajo Nation people should have in the judicial system."
Tso maintained he did nothing wrong. He told the Farmington Daily Times newspaper in November 2013 that he inquired about a niece who was arrested in the burglary to ensure she got the medication she needed, and called the jail and a prosecutor to ask about charges against his relatives and release conditions.
His attorney, Judy Apachee, said Monday that she will appeal the conviction.
"The findings of the court, in my opinion, there is no factual basis," she said.
Tso was confirmed as a probationary judge in early 2013 to serve the Dilkon district before being reassigned to Kayenta. Then-Navajo Nation Supreme Court Justice Herb Yazzie placed him on administrative leave without pay that October amid allegations of wrongdoing.
A separate case stemming from Tso's time as a prosecutor in Chinle was dismissed recently. Wade, the prosecutor, alleged that Tso took money from defendants seeking to avoid jail time.
Wade said the case was dropped after the judge rejected his request to appear telephonically for a pre-trial conference he had learned about the day it was being held.
Prosecutors decided against refiling the case.