Override bill centers on tribal code amendments
Noel Lyn Smith
nsmith@daily-times.com
FARMINGTON – A Navajo lawmaker is sponsoring legislation to override a veto issued last month by Navajo Nation President Russell Begaye.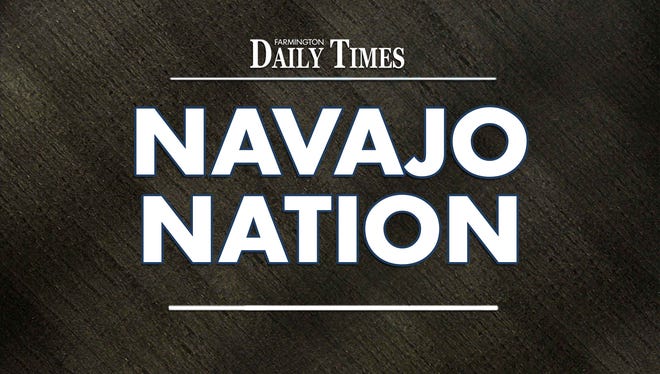 In November, Begaye exercised his veto authority on a bill that would have amended the legislative process for measures proposed to the Navajo Nation Council and its standing committees. Another aspect would have amended the president's authority to issue line-item vetoes for budget items.
Delegate Alton Joe Shepherd is sponsoring the bill that calls for the override.
Shepherd, who represents the Cornfields, Ganado, Jeddito, Kin Dah Lichíí' and Steamboat chapters in Arizona, also is sponsoring the bill that outlined the amendments. His latest bill was posted on the council's website Tuesday, starting its five-day public comment period.
The majority of the override bill's language centers on the application of the line-item veto authority on a condition of appropriation. A condition of appropriation is a contingency placed by the council on money set aside for specific use by departments, divisions and programs. The appropriation cannot be used until the condition of appropriation is fulfilled.
The bill states the condition of appropriation is "an action" the department, division or program must take in order to acquire funding and it is "not a budget line item."
Since it is not a budget line item, the president does not have the authority to veto it, according to the bill.
The line-item veto authority was granted to the president in December 2009 when voters approved a referendum initiative authorizing its use. The official results show that 24,568 ballots were cast in favor of the referendum, and 16,944 ballots were cast against the measure, according to the Navajo Election Administration.
In Begaye's Nov. 12 memorandum to Speaker LoRenzo Bates and the council, the president wrote that the line-item veto authority had been used by Presidents Joe Shirley Jr. and Ben Shelly on percentages, conditions of appropriation and waivers listed in the budget.
"In 2009, the intent of the line-item veto initiative was to protect the government from wasteful spending and ensure government fiscal efficiency and responsibility," Begaye wrote.
He added any amendment to the line-item veto authority can only be made through an initiative process since it was implemented by a referendum.
The override bill was assigned to the Naa'bik'íyáti' Committee and the council, where final authority rests.
An override must be approved by two-thirds vote of the 24-member council, according to tribal law.
Noel Lyn Smith covers the Navajo Nation for The Daily Times. She can be reached at 505-564-4636.