Advocates sue over power plant emissions
Felicia Fonseca
The Associated Press
FLAGSTAFF, Ariz. — A federal advisory group met in secret to craft a pollution control plan for a coal-fired power plant in the Navajo Nation, denying the public an opportunity to participate in the talks, environmentalists on the reservation allege in a lawsuit.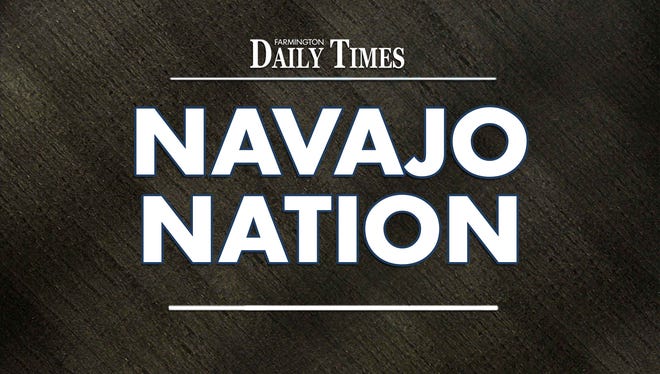 The complaint filed Monday in U.S. District Court in California seeks to overturn the final rule for haze-causing nitrogen oxide emissions from the Navajo Generating Station. The U.S. Environmental Protection Agency had proposed an 84 percent reduction in the emissions. The agency ultimately adopted an alternative submitted by the advisory group that gives the power plant owners more time to implement pollution controls and cuts emissions beyond its original proposal.
Nicole Horseherder said the plan ignores the concerns of Navajos who live closest to the power plant near the Arizona-Utah border and the effect that delays in the cleaning up the plant will have on people whose livelihoods rely on the land.
"We're trying to make people see things from a human point of view, and humans are dependent on the land and the air and the drinking water," she said.
The EPA opened up a public-comment period for alternatives to its original proposal and held public meetings on and off the reservation. However, the complaint alleges the EPA provided assurances that the Technical Working Group proposal would be approved. Horseherder said that would mean her comments and others weren't taken into serious consideration.
The EPA and the Interior Department, named as defendants, said Tuesday that they are reviewing the complaint. The Interior Department heralded the Technical Working Group proposal last year, saying it represented a diverse group of partners and would improve air quality while minimizing the chances the power plant would close abruptly.
At the time, EPA regional administrator Jared Blumenfeld in San Francisco said the decision didn't come easily and required flexibility.
The Navajo Generating Station serves customers throughout the West. It also powers a series of canals that deliver water to Phoenix and Tucson, fuels the economies of the Navajo and Hopi tribes, and helps fulfill American Indian water-rights settlements with the federal government.
The plaintiffs — To' Nizhoni Ani, Black Mesa Water Coalition and Dine Citizens Against Ruining our Environment — said they were not invited to participate in the advisory group and want to shed light on how it was formed. The Central Arizona Water Conservation District, the Environmental Defense Fund, the Gila River Indian Community, the Navajo Nation, Salt River Project, the Interior Department and Western Resource Advocates were members.
The complaint also alleges that the EPA lied about the extent of the agency's involvement in the advisory group.
The plaintiffs in Monday's complaint also petitioned the 9th U.S. Circuit Court of Appeals in October 2014 to review the EPA's final rule, saying it doesn't meet requirements of the Clean Air Act.