Rain keeping 416 Fire in check
The Daily Times staff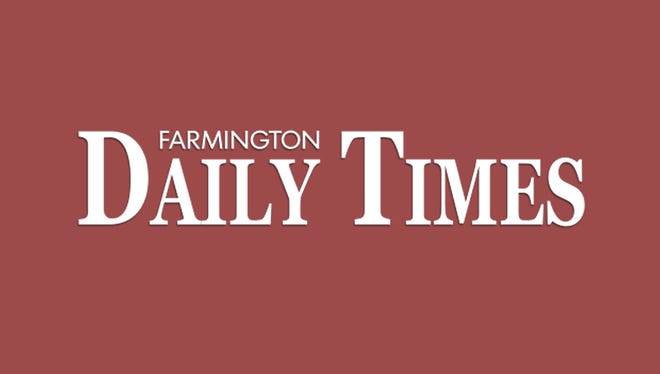 FARMINGTON — Rain continued to fall on the 416 Fire north of Durango, Colorado, today, keeping the blaze from growing and allowing firefighters to concentrate on mitigating any possible damage from flooding or soil erosion.
During his daily briefing this morning, Alex Robertson, operations section chief for the Portland National Incident Management Organization (NIMO) team that is managing the fire, said up to four-tenths of an inch of precipitation fell on the fire Saturday in the area near Purgatory Resort. The middle portion of the fire also received substantial rain, he said, while the southern region received less.
But he noted the forecast calls for continued rain through at least the middle of the week, and fire officials are confident most of the territory in and around the fire will see considerable moisture.
Officials continue to warn local residents to be alert and aware about the possibility of flooding and mudslides because of the damage the fire has done to the terrain.
But Robertson said he has flown over the burned area several times, and he emphasized that the fire has not left behind a huge "black spot." He said the territory within the fire's boundaries is a mosaic of green foliage and burned areas, explaining that much of the forest canopy remains intact.
Fire officials are continuing to plan their transition of management of the blaze from the NIMO team to San Juan National Forest Officials. That handover is due to take place at 6 p.m. Tuesday, and little to no growth is expected in the fire between now and then.
A total of 290 personnel were still committed to the fire today, which is 50 percent contained and estimated at 54,129 acres in size. The cost of fighting the blaze is listed at $30.4 million, and its cause remains under investigation.