The Daily Times wins 9 awards at NMPA-APME contest
The Daily Times staff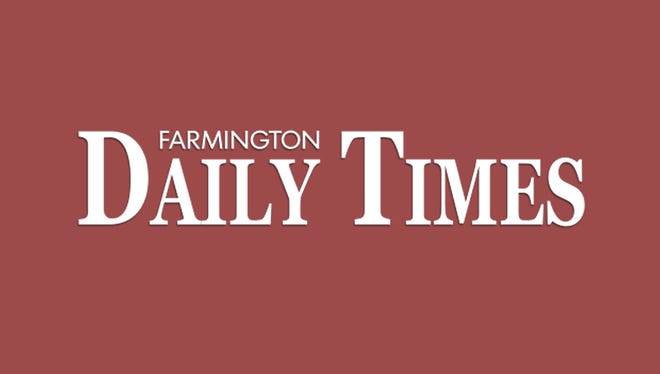 FARMINGTON — The Daily Times was recognized for its coverage of the Gold King Mine spill and the murder of Ashlynne Mike at this year's Better Newspaper Contest awards banquet.
The awards were distributed at the 108th annual New Mexico Press Association convention on Saturday at the Hyatt Regency Tamaya Resort and Spa in Bernalillo.
The New Mexico Press Association and the New Mexico Associated Press Managing Editors sponsor the contest, and the Utah Press Association judged this year's entries.
The newsroom staff won first-place awards in both the "Public Service" and "Series or Continuing Coverage" categories for coverage of the mine spill.
Reporters Steve Garrison, Noel Smith and Hannah Grover, Photographer Jon Austria and City Editor Magdalena Wegrzyn won first place in "Breaking News – Digital" for online coverage of Ashlynne's kidnapping and murder.
Smith and former reporter Dan Schwartz won first place in "Investigate Reporting" for their coverage of tax problems at the Shiprock Home for Women and Children.
Sports reporter Jake Newby's story about a state law that extends the recovery period for young athletes with concussions won first place in "Sports Writing."
Photographer Steve Lewis won first place in "Sports Photo" for a photo he shot at a Piedra Vista High School baseball game.
Grover, Smith and Schwartz also won a second-place award in "News Writing" for a story they reported in the aftermath of the Gold King Mine spill.
Reporter Joshua Kellogg won second place in "Education Writing" for his story about the Farmington Municipal School District's budget deficit.
The Daily Times sports staff also won second place for "Sports Coverage."
The Daily Times competes in the contest among large-circulation, daily newspapers in the state. The contest period includes work published from July 1, 2015, to June 30.