Men plead guilty to separate assault charges
Both perpetrators involved in incidents on Navajo Nation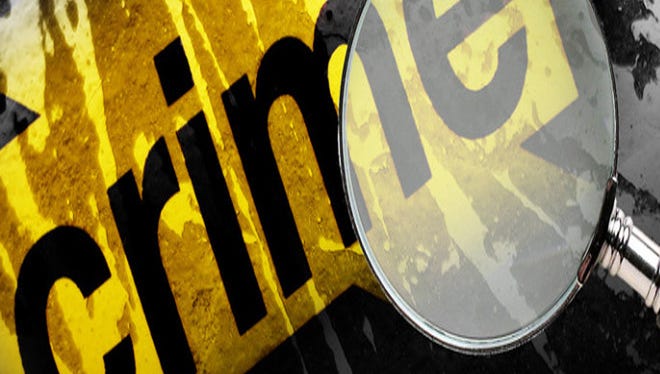 FARMINGTON — A Nenahnezad man and an Albuquerque man have pleaded guilty to separate cases in federal court in Albuquerque this week.
Neddanyl Sims, 27, of Nenahnezad, entered his guilty plea on Wednesday to assault and firearm charges as part of a plea agreement, according to a press release from the U.S. Department of Justice.
Sims was arrested on Sept. 1, 2016, and charged with one count of assault with a dangerous weapon and one count of possession of a firearm during and in relation to a crime of violence, according to court documents.
The criminal complaint states Sims shot at a vehicle occupied by three, injuring one occupant, following an argument about money on Aug. 16, 2016, on the Navajo reservation.
He was arrested the same day on tribal charges and remained in tribal custody until he was transferred to federal custody on Sept. 1, 2016, the Justice Department release states.
Sims remained in federal custody Friday, and a sentencing hearing had not been scheduled.
In a separate release from the department, Jason Jonas Lee, 34, of Albuquerque, pleaded guilty to a misdemeanor assault charge on Thursday.
Lee was arrested on Jan. 11 on a four-count indictment that charged him with two counts of assault with a dangerous weapon with the intention of doing bodily harm and two counts of assault resulting in serious bodily injury.
The indictment alleged Lee assaulted two individuals — one with a baton and the other with a crowbar — on April 14, 2017, on the Navajo reservation.
While entering his guilty plea, Lee admitted to entering the residence of one of the victims and assaulting the person with a baton.
The release states that after leaving the residence, he struck the second victim with a baton.
The attack resulted in both victims sustaining injuries, with one requiring surgery to repair a broken arm, according to the release.
Lee faces a maximum sentence of one year in prison. A sentencing hearing has not been scheduled.
Noel Lyn Smith covers the Navajo Nation for The Daily Times. She can be reached at 505-564-4636 or by email at nsmith@daily-times.com.