Farmington man faces child porn charges after months-long investigation
Thomas Lucero allegedly downloaded, shared child porn using Google Plus account
Megan Petersen
Farmington Daily Times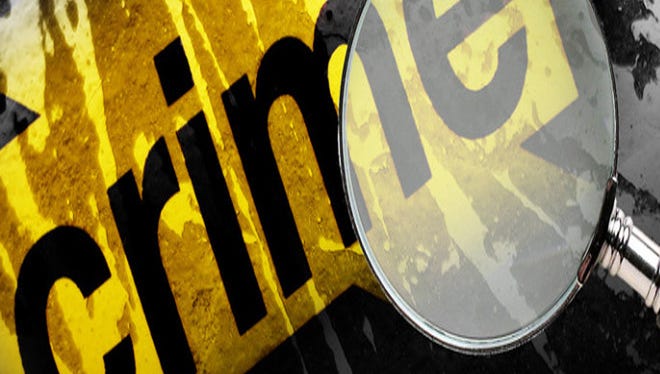 The multi-agency investigation included the National Center for Missing and Exploited Children, as well as local FBI agents and police.
Lucero allegedly shared child porn with an undercover FBI agent in April 2017.
Lucero has denied downloading or sharing illegal pornography.
FARMINGTON — A Farmington man faces three felony child porn charges in Aztec Magistrate Court after a lengthy and multi-agency investigation.
Thomas E. Lucero, 32, of Farmington has been charged with one second-degree felony of manufacturing child porn, one third-degree felony of distribution of child porn and one fourth-degree felony of possession of child porn, according to court records. There is a warrant out for his arrest, and his attorney, Steven H. Murphy, filed an entry of appearance on his behalf on Dec. 5.
Murphy did not respond today to a phone message from The Daily Times seeking comment on his client.
According to court documents, the National Center for Missing and Exploited Children tracked an individual uploading a picture of apparent child pornography in December 2016 and a video of apparent child pornography in April 2017 to an IP address, or unique identifier for an Internet account, at a Farmington residence in August 2017. The pornographic material was uploaded to a Google Plus account with Lucero's first and last name in the email address.
The San Juan County Sheriff's Office received the tip by way of the New Mexico Attorney General's Office from the NCMEC and began an investigation into the residents at the home identified by the NCMEC, according to court documents. One of the residents was identified after repeated observation and through his vehicle registration as Lucero. On Oct. 17, deputies were contacted by the special agents from the FBI's Farmington Field Office, who were also investigating the IP address associated with Lucero's residence.
A user on a free chat application uploaded child pornography and made it available via a file sharing service called Dropbox to an undercover FBI agent in April 2017. The user's name on the chat application is "bacchabazzi," which is "a slang term in Afghanistan for a wide variety of activities involving sexual relations between older men and younger adolescent men or boys," according to court documents.
The FBI acquired the user's subscriber information from the chat application in July and found the user's registration email matches Lucero's Twitter handle, according to court documents.
Lucero's home was searched by deputies on Oct. 17. Lucero refused to unlock his phone for deputies and denied downloading illegal pornography or using the emails associated in the investigation, but authorities found several accounts — including an Amazon account and an Albuquerque dentist's appointment reminders — that linked Lucero to the accounts under investigation, according to court records.
A criminal complaint and an arrest warrant were filed on Nov. 30.
MORE NEWS:
Child pornography suspect accused of manufacturing, distributing material
Bloomfield man accused of child pornography charges
Megan Petersen covers business and education for The Daily Times. Reach her at 505-564-4621 or mpetersen@daily-times.com.