Farmington man charged with child sexual abuse
Edward Yazzie accused of 25 counts over 16 months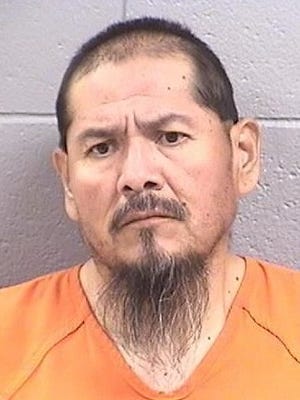 FARMINGTON — A Farmington man has been accused of 25 counts of child sexual abuse on allegations he had sexual intercourse with a young female relative across a nearly 16-month period.
Edward Yazzie, 59, was charged on May 22 in Aztec Magistrate Court on four counts of criminal sexual penetration in the first degree and 21 counts of criminal sexual contact in the second degree, according to court records.
Theresa Walker, Yazzie's public defender, did not respond to requests for comment.
The victim, now 14, was interviewed by a San Juan County Sheriff's Office detective on May 18 at a local middle school with a counselor, according to the arrest warrant affidavit.
She told the detective she had been having sexual contact with Yazzie for multiple months with the first encounter allegedly taking place in January 2016.
The victim said she participated in sexual acts with Yazzie and did not enjoy it, according to court documents.
Detectives later interviewed Yazzie at the sheriff's office and learned he had initially denied the allegations.
During the interview, Yazzie told police he had been having sexual contact with the victim since January 2016. He admitted to having sex with the victim about 15 to 16 times, about two times a month, since January 2016, according to court documents.
Yazzie also told police he performed oral sex on the victim about four to five times, and the victim performed oral sex on him about four to five times, the affidavit states.
The alleged incidents took place at Yazzie's residence.
He waived his preliminary hearing scheduled for Thursday, and his case was bound over to district court, according to court documents. 
Yazzie's bond was set at $50,000 cash only, and he was incarcerated at the San Juan County Adult Detention Center as of Thursday afternoon.
Joshua Kellogg covers crime, courts and social issues for The Daily Times. He can be reached at 505-564-4627.