Police seek information about 2004 murder
Hannah Grover
hgrover@daily-times.com
FARMINGTON — The Farmington Police Department released a video on Facebook today  asking for information about a murder that occurred in 2004.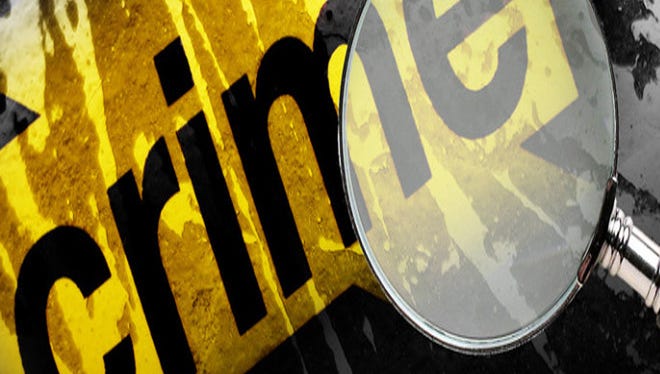 Farmington resident Brenda Wright was reported missing on May 14, 2004. Her body was found beneath a tree near County Road 3535 in Flora Vista three days later, according to The Daily Times archives. The video features two of Brenda Wright's daughters speaking about their mother's disappearance.
Georgette Allen, a spokeswoman for the police department, said a detective is revisiting the case files. The Farmington Police Department created a special detective position in 2015 focused on investigating cold cases like Wright's murder. Allen said the police department released the video in hopes of uncovering new information.
"We just wanted to kind of refresh people's memories," she said.
She said evidence has come in occasionally over the last dozen years relating to Wright's murder.
One of Wright's daughters dropped her off at approximately 6 p.m. May 13, 2004, at the Golden Corral restaurant. In the video, the daughter said Wright went to the Golden Corral to check on the status of a job application. Wright was supposed to take care of her grandson the next day.
According to archives, the toddler cried when Wright left his home. The 45-year-old woman told her grandson not to worry because she'd see him the next day.
When Wright was not home the next morning, her daughter called the police and reported her mother missing.
Wright was described as weighing 200 pounds. She was approximately 5 feet, 7 inches tall, and had hazel eyes and brown hair. Wright was last seen wearing a blue jacket, denim pants and white canvas shoes, according to The Daily Times archives.
While Wright's body was found in Flora Vista, police found pieces of her clothing in an area south of Lions Wilderness Park in Farmington, according to archives.
People with information about her disappearance are encouraged to call Farmington Police Department's detective hotline at 505-599-1068 or leave an anonymous tip with San Juan County Crime Stoppers by calling 505-334-8477. Tips can also be submitted online at sjccrimestoppers.org.
Hannah Grover covers government for The Daily Times. She can be reached at 505-564-4652.