Farmington man beats rape accusation with tape
Girlfriend charged with perjury, filing false report
Steve Garrison
stgarrison@daily-times.com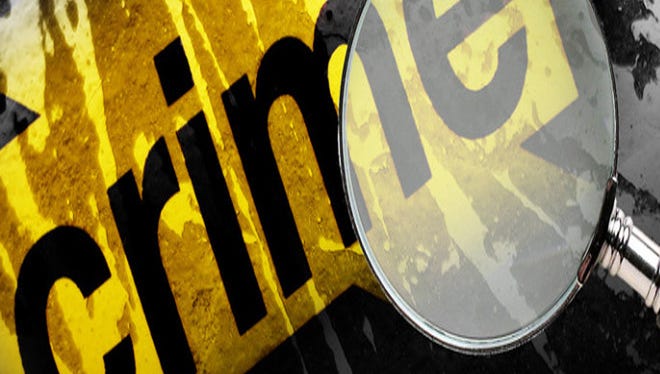 FARMINGTON – A 38-year-old Shiprock woman is accused of perjury on allegations she falsely accused her boyfriend of rape. The boyfriend told detectives he was able to disprove the allegations because he videotaped the encounter, according to a police report.
Dana Woodis was charged Thursday in Farmington Magistrate Court with perjury — a fourth-degree felony — malicious criminal prosecution and making a false report, both misdemeanors.
She has not retained an attorney, according to court records. Woodis is set to make an initial court appearance on March 28.
Farmington police detectives interviewed Woodis on Jan. 26 at the Farmington Police Department after she allegedly reported she was raped by her boyfriend, Malcolm Thompson, at his residence on Alpine Avenue in Farmington, according to the police report. Woodis reported the rape at the department with her ex-husband, the report states.
Woodis told detectives she met up with Thompson, whom she had known for approximately a month, on the night of Jan. 25, and they kissed, but she told him she was not ready to have sex with him.
Woodis then claimed Thompson stripped her pants off and sexually penetrated her against her will, according to the complaint. She said she told him to stop, but he choked her and slapped her face, the complaint states. Detectives noted in the report Woodis did not have any markings on her face or throat, the report states.
Thompson told detectives the sex was consensual, but Woodis became upset when he told her afterward he was not ready for a relationship, according to the report.
During the investigation, Thompson further told police he filmed the entire sexual encounter with Woodis, the report states.
Detectives told Woodis about the videotape, and she then allegedly backtracked and said the sex was consensual, according to the report. Woodis said she lied because she did not want her ex-husband to know she was having sex with Thompson, the report states.
San Juan County Chief Deputy District Attorney Dustin O'Brien said the public should be aware that false rape reports are not typical, despite the charges against Woodis.
"You don't want something like this to have a chilling effect or to make a jury believe that false reports are common, but they do happen," O'Brien said.
The FBI stated in its Uniform Crime Report in 1996 that approximately 8 percent of rape claims were determined to be false or baseless after further investigation.
Steve Garrison covers crime and courts for The Daily Times. He can be reached at 505-564-4644.