Aztec commission candidate receives threat
Sheriff's office investigates threatening letter
Steve Garrison
stgarrison@daily-times.com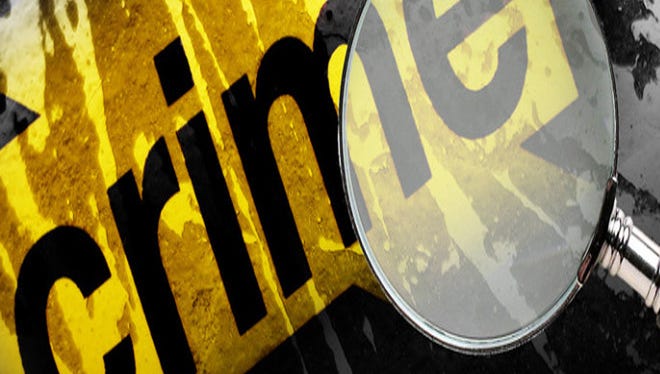 FARMINGTON — The San Juan County Sheriff's Office is investigating a threatening letter sent to an incumbent candidate for the Aztec City Commission.
Roberta Locke, Aztec's current District 1 commissioner, said in an interview that she received the threatening letter Friday at her office at the San Juan County Adult Detention Center. It was postmarked Feb. 9, according to Locke.
Locke said the "extortion letter" demanded that she drop out of the race for the District 1 commission seat.
"I expected some mud-slinging, but this is an all-time low," Locke said.
Locke said she showed the letter to her attorney, who urged her to report it to law enforcement.
She said she has no intention of quitting the race.
"Quitting is not my way — it's not me," she said. "I am sure whoever sent it did not expect me to turn it over to law enforcement."
The sheriff's office said in a press release Tuesday that a single envelope containing two letters was sent to Locke. In a letter addressed to Locke, the sender threatened that if she did not drop out of the race, the second letter would be sent to several media outlets, Aztec city commissioners and the Aztec Mayor's Office, according to the release.
Sheriff's office Detective Lt. Kyle Lincoln said his office will not release the letters.
Lincoln confirmed his office is investigating the threat. He said he has never before investigated a criminal threat against a political candidate.
Arlenta Horse-Dickie, an office manager with the San Juan County Clerk's Office, said that in her 13 years as a county employee, she does not know of any candidates being threatened.
San Juan County Chief Deputy District Attorney Dustin O'Brien said he would not be able to say for certain what laws the sender violated without first seeing the letter.
"The fact that it was a letter might implicate federal law, if it was mailed," O'Brien said.
Steve Garrison covers crime and courts for The Daily Times. He can be reached at 505-564-4644.