Police: Man crashed stolen vehicle into house
Steve Garrison
stgarrison@daily-times.com
FARMINGTON — Prosecutors allege a 35-year-old fugitive stole his ex-girlfriend's vehicle last week and crashed it into a residence in Bloomfield.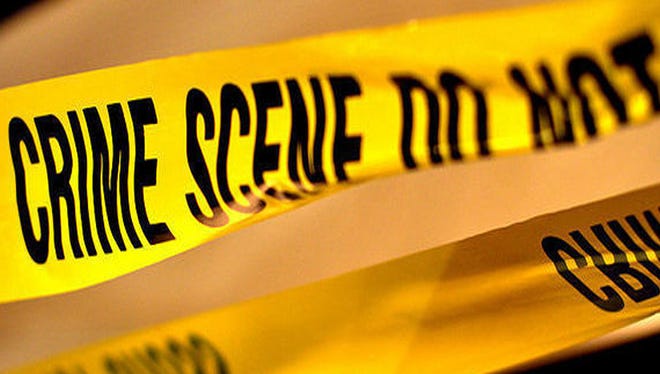 Isaac P. Sanchez was charged Dec. 30 in Aztec Magistrate Court with robbery, vehicle theft, two counts of felony vandalism, aggravated assault and battery against a household member.
Sanchez is wanted on an outstanding arrest warrant with a $10,000 bond.
Bloomfield police officers were dispatched at about midnight Dec. 29 after receiving reports that a 1997 Chevrolet Cavalier was stolen from a residence at 310 1st St. in Bloomfield.
A woman there told police she was retrieving a guitar from her vehicle when her ex-boyfriend, Sanchez, appeared behind her. He took the guitar, smashed it, and then fled in the Chevrolet Cavalier.
The woman said Sanchez drove toward the San Juan River, the affidavit states. A dispatcher reported a Chevrolet Cavalier had crashed into a residence at 1301 Sanchez Lane, according to the affidavit.
A woman who lives there told police she was in the front room of her house when she heard a boom, and then items were falling off her bookshelf. She checked on her children and went outside to discover Castillo's vehicle smashed into the side of her residence, the affidavit states.
There was no driver in the vehicle, Castiano said in the affidavit.
Steve Garrison covers crime and courts for The Daily Times. He can be reached at 505-564-4644.