Sanostee man convicted of vehicle manslaughter
Steve Garrison
stgarrison@daily-times.com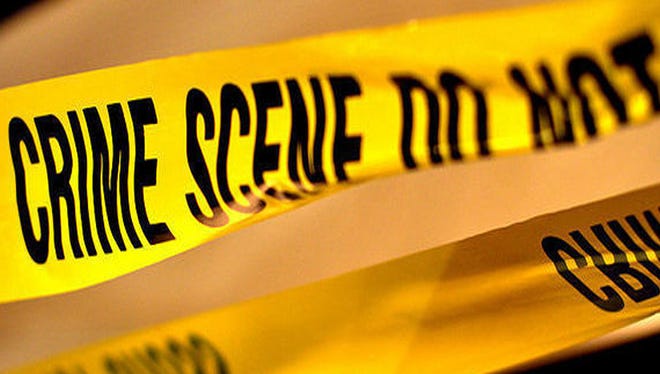 FARMINGTON — A 43-year-old Sanostee man pleaded guilty today in federal court to voluntary manslaughter and assault charges for allegedly striking and killing a man with his vehicle in May near Tocito.
Roderick Talk was arrested June 3 on a criminal complaint charging him with first-degree murder, voluntary manslaughter and assault with a dangerous weapon, according to a U.S. Department of Justice press release.
FBI agents were dispatched at 3 a.m. May 31 to an area on U.S. Highway 491 east of Tocito after receiving reports that a man was found crushed to death in a field near the road, according to the arrest warrant affidavit. The affidavit does not name the victim.
Police also found Talk at the scene asleep in his 1998 Chevrolet truck, the affidavit states.
The victim's nephew was interviewed at the scene and again on June 1. He told agents he and his uncle had met Talk outside a Little Water store on May 30.
All three men drove to a liquor store in Fruitland and purchased beer and vodka, according to the affidavit. They then drove back to the reservation using various back roads.
The nephew told agents his uncle and Talk were drinking and jovial as they drove back home, but the conversation soured after Talk accused the uncle of stealing beer.
The nephew said Talk pulled out a knife, and they exited the vehicle, the affidavit states. Talk then drove away, but returned a short while later and ran over his uncle with the vehicle, according to the affidavit. 
The nephew contacted 911 at 11:10 p.m., but Navajo police did not arrive at the scene until 1:05 a.m., the affidavit states.
Talk's vehicle became stuck in a ditch during the incident, and he eventually fell asleep, the affidavit states.
Talk's blood-alcohol content was 0.08 at 4:22 a.m., the affidavit states.
A sentencing hearing has not yet been scheduled for Talk, the press release states.
At sentencing, Talk faces a maximum sentence of 15 years in federal prison, the release states.
The case was investigated by the Farmington office of the FBI, the New Mexico State Police and the Shiprock police department.
Steve Garrison covers crime and courts for The Daily Times. He can be reached at 505-564-4644.