Corrections & Clarifications
Farmington Daily Times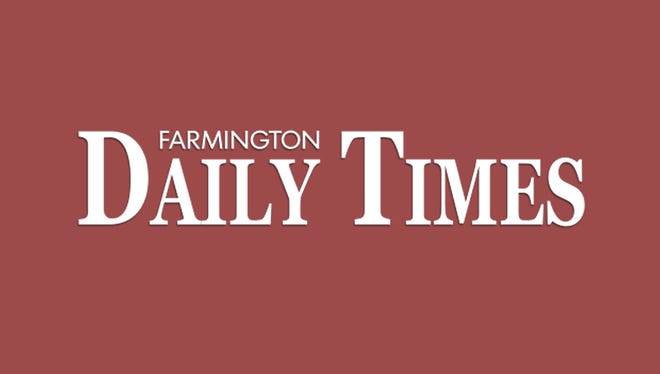 The following corrections & clarifications have been published on stories produced by The Farmington Daily Times' newsroom:
• A story that ran in the March 14, 2020 edition of The Daily Times about San Juan County's purchase of the Totah Theater included two errors due to ofinformation provided by a member of the County Commission. The purchase price for the theater is $320,000, and the seller is Totah LLC.
• A story that ran on page 1A of the Tuesday, Oct. 8, 2019 paper incorrectly identified who serves as vice-chairwoman of the New Mexico Public Regulation Commission. Commissioner Valerie Espinoza is the current vice-chairwoman.
• A story about the Bloomfield City Council placing a hold on licensing food trucks, which ran on 1A of the Aug. 25, 2019 paper and online, had the incorrect spelling of San Juan County spokesman Devin Neeley's last name.
• A story that ran on page 1A of the June 12, 2019 paper incorrectly stated the animal control officer's name. His name is Robin Loev.
• A story about supplemental funding for summer youth employment that ran on 1A of The June 11, 2019 edition had an error in the quote by Navajo Nation President Jonathan Nez. The correct quote is: "With today's signing of this resolution, Vice President Lizer and I are demonstrating our commitment to providing opportunities for our Navajo students by investing in their future."
• A story in our June 6, 2019 edition had incorrect dates for when river flow measurements were taken on the Animas River. The corrected paragraph is below:
River gauges reported flows greater than 5,000 cubic feet per second on June 4 in the Animas River. The flow decreased slightly to 4,500 cubic feet per second on June 5, according to a gauge in Aztec.
• A story that ran on 1A of the May 28, 2019 edition incorrectly stated who organized the Memorial Day Service. Serenity and Company, which owns Memory Gardens, put on and paid for the Memorial Day service. The cemetery manager Elizabeth Smith and her staff organized the event. Various organizations such as Desert Gold Chapter of Daughters of the American Revolution help the staff each year.
• A phone number for more information regarding the Farmington Cinematheque Series screening of "If Beale Street Could Talk" on May 17, 2019 was listed incorrectly in the calendar on page 5A of the May 16 edition of The Daily Times. The correct number is 505-566-3430.
The Daily Times makes every effort to publish fair and accurate information. If you find an error, please call the editor at 505-564-4624.
How to report a correction:
To report corrections & clarifications, contact:
·         Phone: 1-505-564-4624
·         E-mail: accuracy@daily-times.com
Please indicate whether you're responding to content published online or in the newspaper.
Contact Editor John R. Moses at 505-564-4624, or via email at jmoses@daily-times.com.
Support local journalism with a digital subscription: http://bit.ly/2I6TU0e