Community Calendar
Farmington Daily Times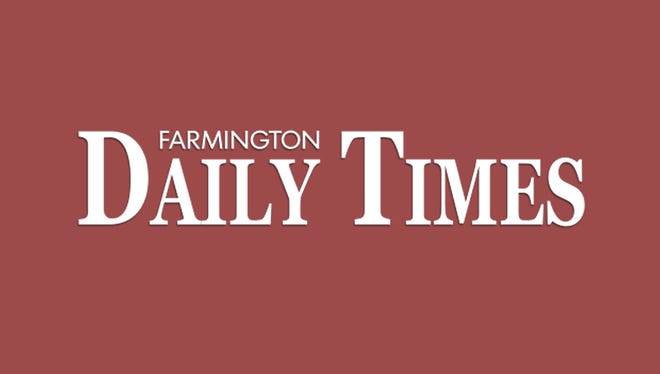 #METOO MARCH AND RALLY: A #MeToo march and rally, in solidarity with all who have experienced sexual assault, harassment, and victimization, will be begin at 10:30 a.m. on Feb. 17 in Durango. It is, sponsored by the Women's Rights Committee of INDIVISIBLE DURANGO. Marchers will gather at 10:30 a.m. at the Train Station an dproceed up Buckley Park at 11 a.m. Co-sponsors include the Women's Resource Center and Durango SASO/One Billion Rising. There will be several short rally speeches after the march. Call Marcy Jung at 970-946-4516.
TUESDAY BIRDING: From 9 a.m. to 11 a.m. join Donna Thatcher, Education Specialist, and other birders for bird watching at the Riverside Nature Center in Animas Park off Browning Parkway for a leisurely walk of 1 to 2 miles in Animas and Berg Parks every Tuesday. Free.
BROWN BAG BIRDING: Is 9 a.m. a bit too early, and a hike not on the menu? How about a lunchtime birdwatching event, inside? Bring your lunch and join Riverside Nature Center staff and volunteers in Animas Park, off Browning Parkway, from noon to 1 p.m. in the observation room to watch wildlife while dining. Every Wednesday.Ongoing exhibits
SHIPWRECK! PIRATES & TREASURE (ENDS FEB. 17): Learn about shipwreck treasures and they are recovered. See more than 500 priceless artifacts including real gold and silver treasure recovered from thousands of feet deep. Cost: $7 for adults and $4 for kids and Hours:  8 a.m. to 5 p.m. Monday – Friday and 8 a.m. to 7 p.m. Saturdays. For more information call (505) 599-1174 or visit www.fmtn.org/FarmingtonMuseum.
FOCUS ON FARMINGTON: The newest atrium exhibit, "Focus on Farmington!" features a large collection of photographs that document the history of the city and the surrounding areas and highlight the diversity of the region. A few examples from the collection are featured in this latest historical photography exhibition. From 8 a.m. to 5 p.m. through Feb. 17.
Above are some of our region's events. Submit a brief notice of your nonprofit event or meeting via email to jmoses@daily-times.com. Please include contact numbers.