Community Calendar: Pavers at the Riverwalk
Farmington Daily Times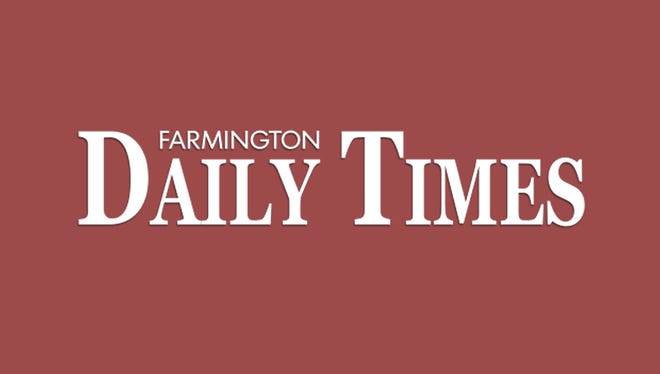 RIVER REACH PAVER CEREMONY: River Reach Foundation and community members are invited to come to the River Reach Terrace on Nov. 29 at 10 a.m. for the newly installed Memorial Paver Bricks. This is the first installation of the pavers that have been placed in a highly visible location for river walk visitors to see and enjoy for many years to come. 
THE FOUR CORNERS WOMEN'S CANCER SUPPORT GROUP: The group will meet on Saturday, Dec. 2 at 10 a.m. at the Umbach Cancer Center for our annual Potluck. All women who have, or had, cancer are invited to attend, and bring something to share. No dues, no officers, just an opportunity for friendly discussion with others in a similar situation. Call Nellie Sandoval at 326-5143 or Gail Williams at 325-
PARKINSON'S DISEASE SUPPORT GROUP: The Farmington Parkinson's Disease Support Group will meet on Tuesday, Dec. 5at 12 p.m. in room 2A of the Adult Learning Center of the Pinon Hills Community Church, 5101 North Dustin Ave. in Farmington.  
NORTHEAST ELEMENTARY SCHOOL FAIR: Get all your Holiday needs and wants satisfied while making a difference in your community on Saturday, Dec. 2 from 9 a.m. - 3 p.m. All handmade items offer support to U.S.A.-made products and assist with fundraising for the school. There will be food available for purchase. No entry fee like other fairs. If interested in Booth contact 505-357-0404. Fees are $35-55 per booth.
Submit brief meeting notices for nonprofit events for inclusion in the Community Calendar via email to jmoses@daily-times.com. Please include contact numbers.