BP buys Devon Energy's Blanco unit
James Fenton
jfenton@daily-times.com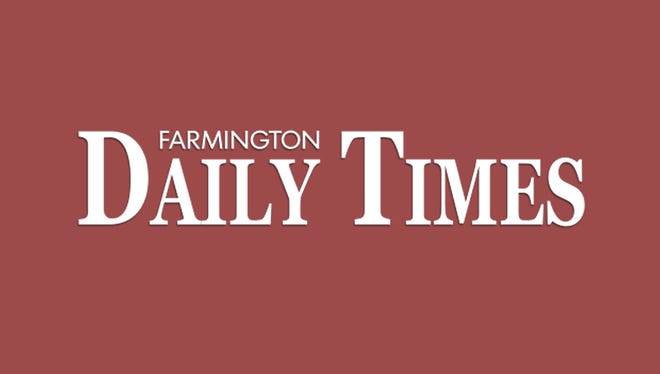 FARMINGTON — BP has added more San Juan Basin assets to its natural gas portfolio for the first time in seven years.
On Dec. 18, BP's Lower 48 Onshore oil and gas business announced the acquisition of Devon Energy Corp.'s North East Blanco Unit, a collection of 480 natural gas wells across 33,000 gross acres in San Juan and Rio Arriba counties, according to Lisa Houghton, BP spokeswoman.
Houghton said the Houston-based company would not disclose the purchase price for those majority ownership rights in the unit.
In a statement, BP Lower 48 Onshore CEO David Lawler reiterated the company's commitment to investment in the San Juan Basin.
"This acquisition clearly demonstrates the importance of New Mexico and the San Juan Basin to our future," Lawler said. "It's also consistent with our strategy of selectively expanding in BP's existing onshore basins, where we can link our innovative well design capability with our extensive subsurface expertise to generate industry leading capital efficiency."
One of Lawler's first moves after taking BP's U.S. Lower 48 Onshore chief executive post in 2014 was to reverse a decision to sell the gas company's assets in the San Juan Basin.
Those assets included the 2,200 operated and an additional 4,400 non-operated natural gas wells on nearly 2,500 square miles across the southern San Juan Basin. They also included BP's interest in the ConocoPhillips' San Juan gas plant in Bloomfield.
Lawler pulled those assets off the market in September 2014 during his first week on the job.
"The San Juan Basin is a material asset with years of economic development ahead," Lawler told The Daily Times in April.
ConocoPhillips is one of several other non-operating interest owners in the Blanco unit, Houghton said. A non-operating interest occurs when a company has a working interest in a well, but is not the operator of that well. BP now has an operating interest in the Northeast Blanco Unit, which means it has a majority operating interest as an owner and well operator.
"BP already had a working interest in the unit," Houghton said. "We already operate there, and we're excited to expand the number of wells (in BP's San Juan Basin portfolio). Devon (Energy) was the operator. BP purchased their working interest in it. This purchase consolidates the ownership of the unit."
Pending approvals, the sale means BP now has a majority, or 70 percent, working interest in the unit, Houghton said. There can only be one named operator of a well under permits from the state, she said. Prior to the sale, BP had a 40 percent non-operated working interest in the unit as one of several "minority" owners.
BP holds more than 550,000 net acres and produces approximately 100,000 barrel of oil equivalents each day in the San Juan Basin, according to the release.
The added assets will be folded into BP's west business unit. BP manages five onshore business units in the U.S., Houghton said.
"Currently, we operate approximately 2,200 wells in the San Juan Basin and once the transaction closes we will (have) a total of about 2,650 wells in the New Mexico (side of the) San Juan Basin," Houghton said in an email.
John Porretto, Devon Energy Corp. spokesman, confirmed BP's purchase of the unit in an email. He declined to offer any specifics regarding the sale.
Porretto said the oil and gas company is still a leading operator in the oil-rich Delaware Basin in southeast New Mexico and West Texas.
James Fenton is the business editor of The Daily Times. He can be reached at 505-564-4621 and jfenton@daily-times.com.