Southern Ute tribe proposes 1 MW solar project
James Fenton
jfenton@daily-times.com
FARMINGTON — A proposed 1 megawatt solar project on tribal land south of Durango, Colo., took a step forward earlier this month.
The Southern Ute Indian Tribe Growth Fund, with a mission is to oversee the tribe's business and financial affairs, and La Plata Electric Association announced on Nov. 9 that the tribe's proposed solar photovoltaic project received approval from the Southern Ute Tribal Council for interconnection and power purchase agreements with the La Plata County utility.
LPEA's board of directors approved the agreements during a regular board meeting on Oct. 21.
Calls placed to the Growth Fund seeking comment were not returned.
Begun in early 2014, the Southern Ute Alternative Energy, LLC, a division of the Growth Fund, has worked with LPEA officials on details of the project to connect the approximately one megawatt solar facility to LPEA's electric distribution lines, according to a Nov. 9 press release from both groups.
Southern Ute Growth Fund Operating Director Bob Zahradnik said the solar facility would introduce alternative energy sources to the Southern Ute tribe.
"We appreciate the support of LPEA's staff and Board to help make this project a reality," Zahradnik said in the release. "We are pleased to be able to bring this project and its locally-produced energy to the tribal community."
The project will be funded in part by the U.S. Department of Energy, which specifies the project must be built on land owned by the tribe and that the electricity generated is for the benefit of the Southern Ute tribe.
The project will be located on approximately 10 acres in proximity to LPEA's Rock Creek Substation. It will supply about 15 percent of the power required by 10 buildings owned by the tribe, or about the equivalent of the electricity consumption at 250 typical households, the release said.
LPEA CEO Mike Dreyspring said the solar facility will be the largest of its kind in the history of the Durango, Colo.-based utility.
"This will be the largest solar photovoltaic project within LPEA's service territory," Dreyspring said. "Now that these important agreements are completed, we look forward to working with the tribe on the next steps and seeing this project through to fruition."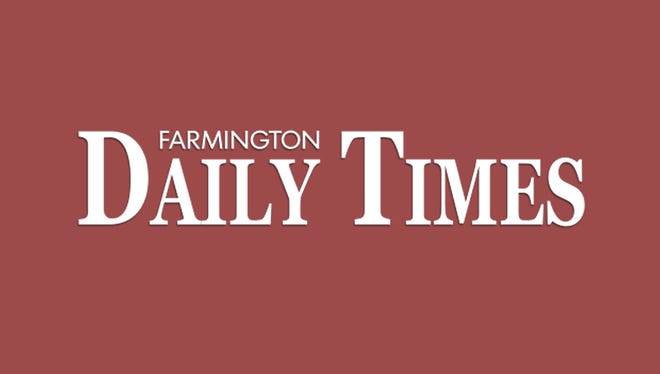 The next steps for the project include selecting a precise location to install the solar facility and complete design work that can pass LPEA's engineering review, according to the release.
James Fenton is the business editor of The Daily Times. He can be reached at 505-564-4621.