Business Briefs
Farmington Daily Times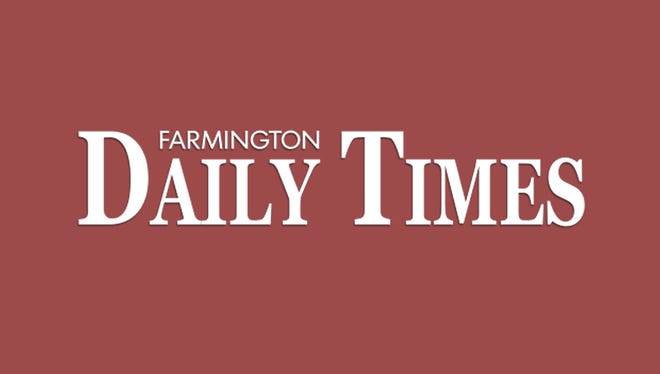 SJRMC first in state to use new heart pump
FARMINGTON — San Juan Regional Medical Center's Cardiology program rolled out a big announcement in November about care for patients who have suffered both a heart attack and shock.
"We are the first hospital in the state of New Mexico to acquire and use the right ventricular Impella heart pump, the Impella RP," the center said in a press release. "It is FDA approved for patients with right heart failure and allows the patient's heart to rest and recover its ability to pump blood."
The release states the pump also helps patients "who experience cardiogenic shock during acute myocardial infarction, since 30 percent of shock patients experience biventricular failure."
The hospital is the only facility in the Four Corners with this technology.
SJRMC is the only New Mexico hospital to be invited to participate in the National Cardiogenic Shock Initiative. 
"This initiative has increased cardiogenic shock survival rates from 51 percent to 76 percent by using a defined treatment protocol which includes use of the Impella heart pump," the release said. 
Interventional Cardiologist Dr. Charles Wilkins attended the first National Cardiogenic Shock Initiative (NCSI) meeting in Denver on Oct. 29 and said he is excited the hospital is part of this study, the release stated.
"The National Cardiogenic Shock Initiative is truly saving lives across the nation. We are committed to working together with the hospitals involved in the Initiative to systematize best practices. We believe the quality data we'll be able to provide will help to further improve the outcomes for cardiogenic shock patients," Wilkins said.
— Daily Times staff report
Mercy gets 11th straight A grade for patient safety
DURANGO, Colo.— Mercy Regional Medical Center was one of only 832 hospitals in the nation, and 18 in Colorado, to get an A for its commitment to keeping patients safe and meeting the highest safety standards in the U.S., according to a press release.
This is the eleventh consecutive A grade Mercy has received since the fall of 2012, the release stated.
The rating came from the Leapfrog Group, described as a national nonprofit health care ratings organization.
The organization evaluated the Leapfrog Hospital Safety Grades, an A through F grading system for hospitals nationwide based on their performance in preventing medical errors, infections, and other harms.
"I'm honored to work with so many talented caregivers who are dedicated to providing exceptional care to our patients. Our goal is to provide A+-level care to every patient, every day, without exception," said Mercy CEO Will McConnell.
"It takes consistent, unwavering dedication to patients to achieve the highest standards of patient safety. An A safety grade recognizes hospitals for this accomplishment," said Leah Binder, president and CEO of The Leapfrog Group. "We congratulate the clinicians, Board, management and staff of Mercy for showing the country what it means to put patient safety first."
Leapfrog's Blue Ribbon Expert Panel developed the Hospital Safety Score. It uses 27 measures of publicly available hospital safety data to assign A, B, C, D, and F grades to more than 2,600 U.S. hospitals twice per year, the release stated
To see how Mercy's score compares locally and nationally, go to the Hospital Safety Score website at www.hospitalsafetyscore.org.
Staff report
State oil lease sales raise $15.3 million in November
The State Land Office on Nov. 21 collected $15.3 million from November's oil and gas lease sale, bringing earning $72.5 million so far this fiscal year from monthly sales.
"Public schools and public buildings are the beneficiaries of today's lease sale," the agency said in a press release.
Public schools will get $14.3 million, and public buildings will get $920,850.
State Land Commissioner Aubrey Dunn offered 26 tracts covering 6,757 acres of State Trust lands in Chaves and Lea counties. November saw 31 online bidders from eight states, the release said.  
"Sealed bids generated $11,847,261 and open bids brought in $3,484,600 for an average per acre price of $2,269," the release said.
Manzano LLC, of Roswell, was the highest winning bidder in the sealed format, getting three 320-acre tracts in Lea County for $1,325,000 each. Grey Wolf Oil and Gas, of Houston, was the highest bidder in the open format, paying $1,000,100 for 320 acres, also located in Lea County, the release stated.
Oil and gas lease sale proceeds go into the Land Maintenance Fund, which covers the self-funded office's budget. It spends about five cents of every dollar it earns, the release said. The rest goes directly to beneficiaries, except for public school monies, which go to the state's General Fund and are allocated by the Legislature.