Event intends to draw creative entrepreneurs
James Fenton
jfenton@daily-times.com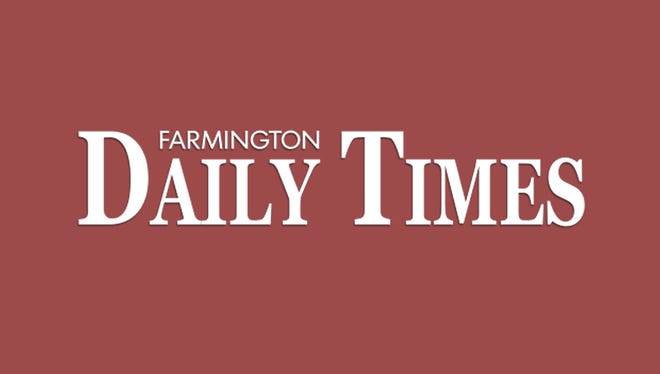 FARMINGTON — A new group of local business owners is hoping to network and share ideas with other creative entrepreneurs in the area at a lunch-hour gathering downtown.
Called TuesdaysTogether  the business-related meeting will be held at 12:30 p.m. Tuesday at 302 Main Espresso in downtown Farmington. It is free and open to the public.
Local entrepreneur and event organizer Lauren Seip said that after she launched her wedding styling and planning business in April, she wanted to connect with other creative types to trade ideas and network with those who follow their muse as business professionals.
Seip, a 26-year-old wedding stylist and planner, said she discovered TuesdaysTogether and the hashtag #communityovercompetition on Instagram. Tuesday's event will focus on social media marketing, Seip said.
TuesdaysTogether was started by The Rising Tide Society, a creative social movement dedicated to supporting the business community. It was launched last year by a wedding photographer and graphic designer and their spouses in Annapolis, Md.
'Meet-ups" are held on the second Tuesday each month and are now held in about 300 cities in the U.S. and Canada, according to the society's website. After Albuquerque and Los Alamos, Farmington is the third community in New Mexico to adopt the networking brand for creative entrepreneurs, Seip said.
"Let's all work together to promote each other's businesses," she said. "There's no need to compete with each other. We're all unique. In this community, in San Juan County, I know a lot of artists, but I bet I don't know them all. This is to get together and show off our talents and learn from each other."
James Fenton is the business editor of The Daily Times. He can be reached at 505-564-4621.
If you go
What: TuesdaysTogether event
Where: 302 Main Espresso inside Artifacts Gallery, 302 E. Main St. in Farmington
Hours: 12:30-1:30 p.m. Tuesday 
More information: Call 505-419-1071 or search for TuesdaysTogether - Farmington, New Mexico on Facebook