Price: Listening, committment shape health marriage
Ron Price
Special to The Daily Times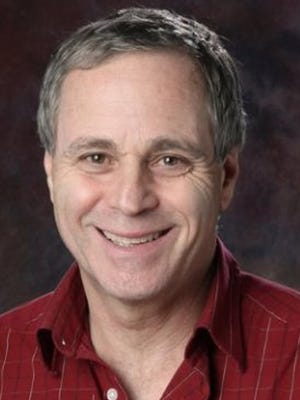 I often threatened during graduate school that I would strangle the next person who extolled to me the virtues of Sigmund Freud. My defense in court would simply be that my id took over, and I was powerless to prevent the crime, therefore, I should be found innocent. Don't get me wrong, I believe Freud was a genius and well beyond his peers. I just happen to disagree with just about everything he proposed and believe he is given far more credit than he deserves. Though many will disagree, I think modern day psychology is on my side.
I mention that only to introduce today's guest columnist, Rick Froyd. Different spelling, but identical pronunciation. Don't you think he had some fun in grad school? I recently met Rick and am impressed that he is passionate about helping people succeed in marriage. He practices in Farmington, which is why I asked him to write this column. With so many couples struggling in their marriages today, it's good to know of available resources to help.
Froyd is a licensed marriage and family therapist, a national certified counselor and a human services-board certified practitioner. He is an adjunct professor for New Mexico Highlands University and maintains a private practice where he treats individuals, couples and families. He can be reached at 505-278-8485 and rick.froyd@outlook.com.
Factors for achieving a healthy, long-term relationship
I have the privilege of being an adjunct professor at New Mexico Highlands University. I teach classes in the social work and counseling programs. Additionally, I have the honor of providing individuals, families and couples with relationship therapy as a career. During the course of treating couples or teaching university classes, I have been asked what I believe to be the most important factors in achieving a healthy, long-term marriage or maintaining satisfying family relationships.
A few years ago as I was teaching a class on family therapy at a university in California, one graduate student looked incredulously at me when I mentioned that I have been married for more than 30 years. With widened eyes, she asked, "What's your secret?" Truthfully, I was momentarily startled by my reaction to the question. A part of me felt a like an outsider — someone married "that long!"
Then I heard myself stating in a professorial fashion, "Three things stand out to me right now: a, commitment; b, determination; and c, listening to my partner." I explained that I use active listening skills first articulated by Carl Rogers.
My graduate student confessed she did not know anyone who has been married that long. In fact, she stated most of the people she knew had adopted the attitude that all things are temporary and change is good. At this point, she and other class members began discussing the attributes of a positive intimate partnership. They discussed the meaning of marriage among themselves. There were a variety of opinions on the meaning of marriage or union between two persons. This discussion was robust and invigorating for the entire class. Notably, having a lengthy history with a special person was deemed by each member of the class to be a desirable and healthy thing.
As this was a family therapy class, we discussed the merits of the early creators of "classic" family therapy in terms of how their specific model of treatment viewed the concept of "marriage" or "intimate partnership," as well as how to resolve issues confronting these relationships.
As one small example, a belief of Murray Bowen, the founder of Bowenian family therapy, suggested that unhealthy relationship triangles are formed by family members, and these triangles can cause conflict between the members. For example, to pressure his spouse to accept his point of view on a particular issue (two weeks of hunting is essential for male survival), a husband may develop an alliance with a grandfather (absolutely, hunting is essential). The spouse would feel as if they were ganging up on her and she would "give in" (OK, two weeks of hunting is essential, despite our inability to afford it right now). Bowen's treatment would be to "de-triangulate" the husband, grandfather and spouse so the husband and wife were working on the issue free of the grandfather's influence. They both arrive at an agreement that hunting is an activity that is acceptable so long as the household budget can absorb the cost with minimal negative effect on other family members. Thus, the issue is resolved and the partners are happy again.
Arguably, all of the classic models of family therapy have been established as effective for specific issues. However, based upon many years of experience treating couples and families, I must make an important distinction when discussing effective family therapy: an essential part of any of these models of treatment is effective communication. Without effective communication, the critical elements of these treatment models are lost on the intended parties, as they are simply not listening. Family therapists, as well as their clients, must remember to focus primarily on how to communicate effectively; otherwise, the treatment will most likely not work.
Let's return to the classroom discussion. Remarkably, despite the varied opinions and discussion of all the controversial issues of marriage, it became crystal clear to every student that the three factors that I mentioned at the beginning of the class in response to the student's question were foundational to a fulfilling, respectful and fruitful long-term relationship. Those include commitment, determination and listening to their loved one.
There are several specific steps one can take to improve communication between intimate partners and family members. If I am invited back, I will articulate how I work with couples and families to improve their ability to communicate effectively.