Price: Conference aims to help fathers, husbands
Ron Price
Special to The Daily Times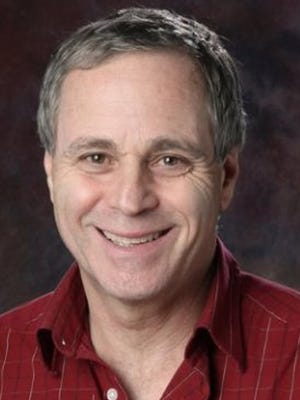 You may have heard the expression "behind every successful man stands a woman." I'm sure there is some truth in that, but even more perhaps in "behind every successful man, stands a surprised mother-in-law." You know deep down I think I have a desire to be a stand-up comedian. OK, I can hear some of you now telling me not to quit my day job. Point well taken.
I do want to focus today on the role of men in marriage and in our society. I have never been, nor do I ever intend to be, a man-basher, but I do feel that men have dropped the ball in some ways and we as a nation are paying the price.
Again, I am not here to say all men are no good bums — that simply is not true. I know of several excellent husbands and fathers in my circle of influence. I also know, however, that prisons are full of men who had no relationship with a father or father-figure in their lives. I've seen the statistics of how many children live in poverty largely due to the fact that their father is not in their lives.
I also know from personal experience that when a marriage is in trouble, the man is the least likely spouse to be willing to seek help through counseling or coaching. Maybe it's tied to the old "won't stop to ask directions" phenomenon — I don't know.
What I do know is that most men have never been taught or trained in how to be a husband and father. It is a sad reality that men hate failure. That's not necessarily a bad thing, except that often a man will choose not to try to do something he likely should do rather than face the possibility of failing.
Most women have not had specific training for their roles as wife and mother either, but most have given the matter serious thought during their childhood and adolescent years. At the risk of being stereotypical, I believe the vast majority of young females play with dolls, carefully observe their mother and dream of the day they will be a wife and mother. Most males, on the other hand, spend their formative years imagining what they will do for a living and how they will provide for their wife and children. This might also help to explain why men, far more than women, are likely to be workaholics.
There is no shame in admitting that you do not know how to succeed in whatever you strive to do in life. You probably can drive a car, but you couldn't until someone taught you and you had opportunities to practice. You've likely progressed in your occupation over the years, largely due to the impact and instruction of others, and, again, much practice.
I readily admit I am biased, but I just don't believe being a husband and father should be a matter of on-the-job training. It's too important to leave to chance. To that end, I am happy to inform you that the No Regrets Men's Conference is coming back to this area on Saturday, Feb. 4. I plan to attend for what I believe will be my fourth or fifth time, and I can tell you I have always walked away with helpful, life impacting tips, tools, information and resources to help me do life better. It is well worth the token $15 they charge, and that even includes lunch.
Three of the sessions I am especially looking forward to are Joe Stowell's "Parenting with No Regrets," Eric Mason's "How to Have a Strong Marriage" and Steve Sonderman's "Integrity Over the Long Haul." No Regrets is unapologetically a faith-based, Christian conference that is streamed live to locations all across the country and the world. They favor no particular denomination over another, but you likely should not attend if you are averse to the Bible and Christian teachings.
That being said, I can think of no better investment of your time and resources than to spend most of a Saturday helping to ensure that 2017 will be a banner year for you and your family. You can find more information about the local event at noregretsfarmington.org. Once there, you can click on the tab at the top for "Post Conference Resources," where you find video and audio recordings from prior year's conferences, including all of last year's conference to give you a good indication of what to expect from this year's event.
Ron Price is the co-founder and executive director of the Four Corners Coalition for Marriage & Family, a nonprofit organization dedicated to strengthening and equipping marriages and families in the Four Corners. He can be reached at 505-327-7870 and ronp@fccmf.org.