Price: Resolve to improve your marriage in 2017
Farmington Daily Times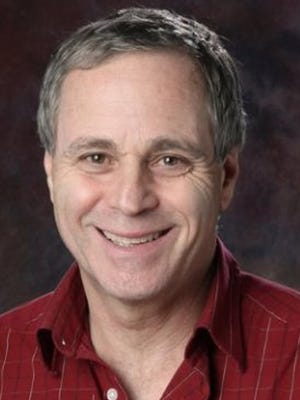 There are two times each year when most of us take stock of our lives and determine what changes might be necessary or beneficial. The first is our annual trip around the sun on our birthday. The second, obviously, is the beginning of each new year. This is a season when hope springs eternal, and we set out to be the man or woman we truly want to be. I've decided I want to be the person my dog thinks I am, but that's a different story.
So as we end this year and begin the next, I invite you to look back for a bit and determine how you did in your marriage over the past 365 days. Did you function well as a team? Did you grow together as individuals and as a couple? Did you accomplish the goals you set for your marriage at the beginning of the year? That is, of course, if you set goals in the first place.
I believe the practice of reviewing the past year has merit, but I am convinced looking forward to the next is potentially even more beneficial. You have an opportunity to take a few moments and gain some direction and purpose for your relationship.
I'm currently reading a book called "The 12 Week Year" by Brian P. Moran and Michael Lennington. The authors suggest that year-long planning is a flawed way to manage one's career, relationships and life. Twelve months is a long time to forecast, especially with the fast-changing pace of life. They suggest instead that you look forward 12 weeks and set reasonable objectives you want to accomplish during that period. 
Check back with me near the end of March, and I'll tell how well it worked for me. In the meantime, I believe the end of the year is a wonderful time for couples to sit down and discuss their relationship. You could determine the state of your union, so to speak. Far too many couples have no goals or objectives they want to achieve as a couple. They may have individual goals, but couples goals are often lacking.
So am I suggesting that your marriage should resemble a business? If I did, I certainly would not be the first to do so. John Curtis is the author of "The Business of Love." In his book and companion workbook, Curtis shows you how to apply "proven business strategies to 'divorce-proof'" your marriage.
He details the importance of vison-planning, regular staff meetings, setting budgets, etc. as being essential to the overall well-being of a business. He goes on to say the same for a marriage. Many fail at marriage, due in part, to the absence of intentional planning and direction.
As found on his website drjohncurtis.com, information in "The Business of Love" will help couples to:
Develop measurable objectives that define why the relationship exists, where it is headed and how you will measure success.
Determine attitudes about money and those attitudes' roles in successfully funding the marital enterprise.
Develop a relationship "love logo" and market a unified "relationship brand."
Learn how to deal with the consequences of "mergers and acquisitions" in the context of couples, blended families and children from other relationships.
Create job descriptions and stop bickering about who does what around the house.
Design a relationship feedback process complete with tips on regular appraisal sessions.
The main point I take from Curtis' work is that he gives couples structure upon which they can build an intentional marriage. I've written several times over the years that intentionality is a powerful component of successful marriage. Curtis wrote about "The Business of Love" in this column in 2014.
Perhaps thinking of your marriage as a business is not to your liking. So let me suggest another option. Several weeks ago, this column featured an article by Clint and Penny Bragg in which they described their experience with mini-marriage retreats, or MMRs. For years, they have set aside a time every 90 days to get away and strategize what they want to accomplish in the next 90 days. In their words "the concept behind the MMR is simple: every 90 days we get away to assess and set marriage goals in seven different areas: spiritual, relationships, finances, professional, health, home and big dreams."
They pick a location near their home — but far enough away to minimize the temptation to end their planning time too soon — and go there for all or part of a weekend. Typically, they select a reasonably priced hotel, and after checking in, they go out for a nice evening together. The next day is set aside for their retreat session. They review their objectives from the previous MMR and rate how well they did in achieving their objectives. They then look forward and plan their next 90 days. Objectives from the previous session may or may not be carried over depending on their current state of importance.
You can learn more about MMRs in the Braggs' book, "Marriage on the Mend: Healing Your Relationship After Crisis, Separation, or Divorce" or at inverseministries.org.
Is all this planning and thinking about marriage really necessary? No, but my hunch is there are a lot of divorced folks who wish now that they had done so while they were still married. Successful marriage typically does not happen by circumstance. It need not require 24-7 focus, but some attention is certainly advisable.
I'll close with gratitude to all of you who read this column on a regular basis. I hear from you often and am always appreciative. My sincere wish for you is that you determine to make 2017 the best year yet for your marriage.