Price: Remember why you decided to get married
Farmington Daily Times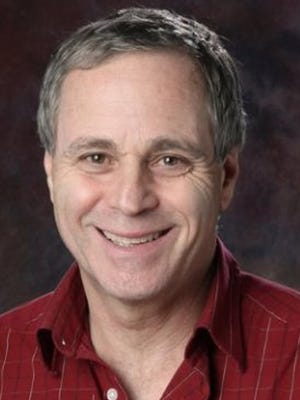 Christmas has many diverse meanings in our culture. For many, it is an extremely important aspect of their Christian faith, while others enjoy the festive aspects of Santa Claus, gift giving and holiday decorations.
For most all of us, Christmas is about spending time with family members and people who are important to us. That being said, Christmas has very mixed emotions for many who have endured the pain of divorce. While I have never known the privilege of being a parent, I imagine not having your children with you at Christmas would be a very difficult burden to bear. 
I'm certainly not sitting in judgment of people who have gotten divorced. As I have written a time or two, I myself fall into that category. Since we did not have children, my divorce is far more permanent and uneventful than would have been the case if children were involved.
My purpose in this column is to encourage you that while marriage can be challenging at times, it is usually preferable to fix, rather than abandon, a difficult relationship. When couples with children decide to end their marriage, they are simply trading one set of problems for another, and not having your children at holiday times is definitely on the list of new problems.
All married couples will experience difficulties and challenges in their marriage. This is to be expected, and it seems problems can increase with the hectic holiday season. I think I read somewhere that January ranks No. 1 for the most divorce filings of any month. This is thought to be due, in part, to the fact that people will postpone their filing until after the holidays. It might also be due to major upheavals during the holidays that motivate one or the other to decide the marriage must end.
At the risk of being a broken record, as I have written many times over the years, I absolutely believe some marriages should end. I also believe, however, that many marriages end simply because one or both parties feels their problems are not resolvable. While I cannot speak to every such case, I can state with confidence that many problems that lead to divorce are readily solvable and harmony can be restored.
It is also true that deeply troubled marriages typically require outside assistance to get back to a good place. When you are too close to the problem, you often lose your ability to be a change agent. There should be no shame in admitting you cannot fix your problems and seeking professional assistance from a counselor or coach.
If you or someone you know is considering "throwing in the towel" and ending their marriage, please let them know there are some excellent marriage-intensive weekend programs designed specifically for deeply troubled marriages. Many of these programs have a very high rate of success in helping couples return to a state of oneness. I have personally observed one such program and was astounded at what I saw. Couples who began on Friday morning deeply agitated and estranged fell deeply in love with each other by the program's end on Sunday afternoon. I remember one couple who came to the program two weeks after their divorce but decided during the weekend to get remarried.
I'll close this column with a reminder that while marriage can be tricky, it need not be all that difficult, especially if you remember all the reasons you decided to get married in the first place. For most of us, our decision was based on feelings of love. Yet love must be a decision, as well as a feeling. Knowing this can get you through the hard times.
Regarding the feelings of love, I came across answers that young children gave to the question: "What does love mean?" Here are a few of my favorites:
Terri, 4: "Love is what makes you smile when you're tired."
Karen, 7: "When you love somebody, your eyelashes go up and down and little stars come out of you."
Jessica, 7: "You really shouldn't say 'I love you' unless you mean it. But if you mean it, you should say it a lot. People forget."
Bobby, 5: "Love is what is in the room with you at Christmas if you stop opening presents and listen."
I can only add to that my wish for you to have a merry, blessed and joy-filled Christmas and a bountifully happy New Year. May it be a year of growth and prosperity for your marriage.
Ron Price is the owner and operator of Productive Outcomes Inc. and the author of "PLAY NICE in Your Sandbox at Work,Toolbox Edition," a newly released paperback book available on Amazon or at PlayNiceinYourSandbox.com. He can be reached at 505-324-6328.